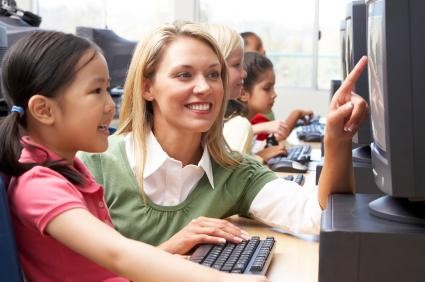 On Monday, Darrel Falk addressed the need to teach children both respect for the Bible and an understanding of science. He called for concerned Christians to begin developing a curriculum that embraces the harmony of Christian faith and science. In the meantime, however, many parents may be wondering what they can do to teach their children while such a curriculum is being created.
Thankfully, there are resources already available for parents and teachers who are interested in showing their children that science and faith need not be at odds. Our Web site — www.biologos.org — features a section titled "Resources for Teachers", where we have gathered online materials addressing the questions of creation, origins, and science-and-religion. The section features a variety of tools including essays, guides to answering questions from students, and free videos and documentaries. We even have a link to a free online video game that introduces students to the basic ideas of Darwin's theory of natural selection!
This is, of course, just a small sampling of the many resources available to teachers and parents. If you know of any others, please be sure to share them in the comment section below. As Darrel so accurately put it yesterday, this important task begins with you.