It's a question we ask kids all the time. "What do you want to be when you grow up?"
The most popular answers? Astronaut, doctor, super hero, veterinarian, pop star, race car driver, secret agent, athlete, firefighter, pilot, zookeeper, and President of the United States.
On my very first trips to Russia, we would ask the kids what they dreamed about doing when they grew up. Most of the time, the answer was a blank and hopeless stare.
It was nearly impossible for kids to see what their future could look like, it was just too hopeless. The looks on their faces told us everything. They didn't even know what their options were. And many felt so completely worthless that they'd never share a dream out loud for fear of being laughed at by their peers.
What these kids didn't know is that we were there to help them discover those dreams. We were coming to restore the hope that had been robbed from them, and give them something to reach for in their future.
It wasn't until several trips later that these kids in Russia would now answer that question out loud, "I want to be a pet doctor!" "I want to learn English and be a translator!" "I want to be a teacher!" All of their hopeful answers came spilling out now.
What was the difference? In every case, it was a sponsor who loved, cared, and shared with that child. It was someone who said, "You are worthy. You are talented. And you will be successful if you work hard and stay focused." It was someone who wrote letters, someone who prayed, and someone who visited.
It was someone who gave a piece of their life in pursuit of restoring a child's hope and dreams–and giving them the resources to get there.
That's what sponsorship is. And I was reminded again of this this fact when I saw this post on Facebook from one of our partners in Uganda, Point Community Church.
"Meet Ivan. He use to say that he wanted to be a 'driver' when he grew up. But after getting to know his sponsors, Jenny and Mike through their letters, he now says he wants to be an engineer just like Mike."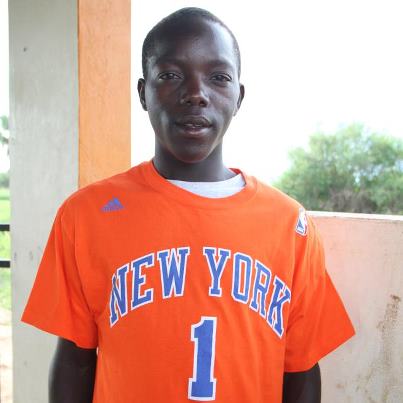 Sponsorship changes a child's life in ways we can't predict, expect, or imagine. All we can do is begin the relationship. Not every child will have a story like Ivan's. But every child should have the opportunity to know God, experience the blessings of family, and develop skills for independent and whole life as an adult. That's our ultimate goal.
Thank you to Jenny, Mike, Point Community Church, and all the other sponsors who are making this possible.