Yesterday I went to one of the few fireworks shows in Colorado. The wildfires have forced stringent fire bans and shut down many of the state's fireworks displays. But last night in the skies over Dick's Sporting Goods Park, fans were treated to an amazing, 20-minute fireworks show.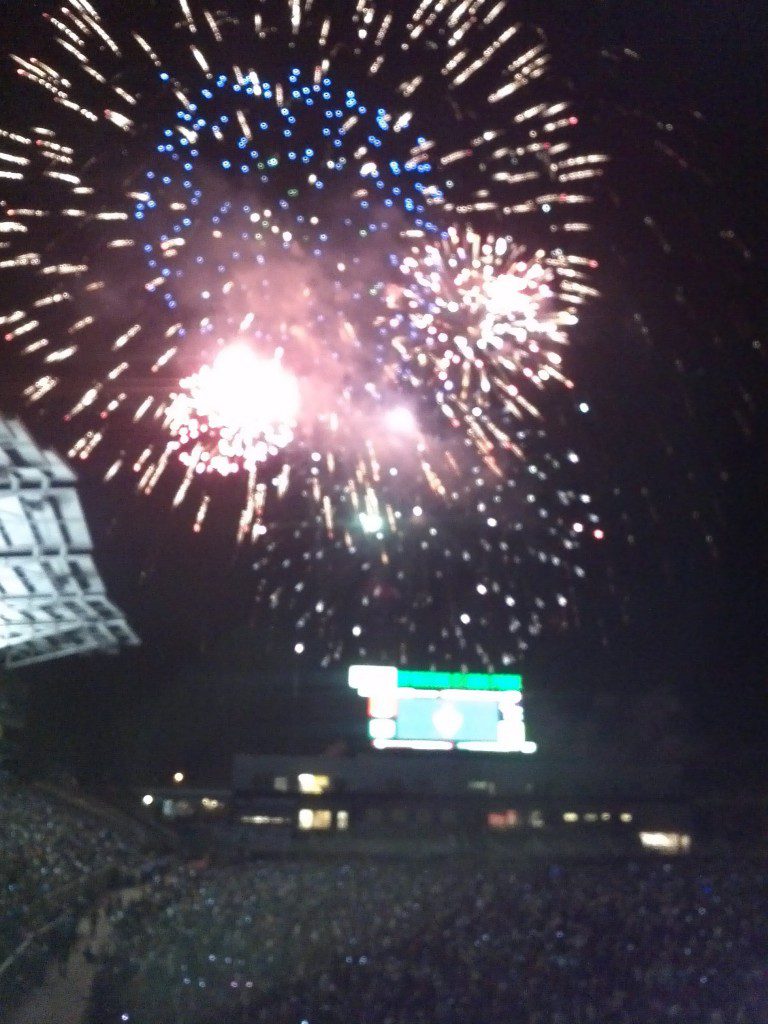 Yesterday our country paused to celebrate our freedoms and independence. It's a time for both pride and reflection. A time to pause and remember that freedom is not free.
As Christians, our freedom comes through the work and person of Jesus Christ. As the old hymn goes:
Jesus paid it all,
All to Him I owe;
Sin had left a crimson stain,
He washed it white as snow.
That freedom came at a price, and begs an important question. What now?
Freed of sin. Restored to Christ. What then do we do?
Looking to the teachings of Jesus, accepting our freedom in Christ comes with a command to set others free, to spread the good news, to bring freedom to the captives, and comfort to the suffering. The Gospel doesn't end at the cross…that is just our beginning.
How are you using your freedom?
There is an active and external element where Jesus says, Go into this hurting world and bring the healing and restoration and love that you have received.
There is a contemplative and inward component where we draw close to the Father in intimate and private ways–just as Jesus modeled.
Freed from sin, we are called to free others.
And, freed from sin, we can personally connect to God the Father.
These two sides of our faith and belief in God are in counterbalance. Each fuels growth in the other, and they work best together.
Mother Teresa said that Calcuttas are everywhere if we just open our eyes to see them. It could be added that "Gethsemanes" are everywhere also. Each day we pass countless opportunities to express our faith in outward, active ways, and also in inward/contemplative ways.
Find your Calcutta and your Gethsemane because your freedom in Christ calls you to both.