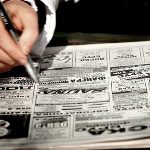 Being in a country where 30,000 women have literally disappeared is hard to describe. There are over 250 brothels in the capital city of Chisinau and one of the greatest targets for sex-trafficking are girls who leave the orphanages.
One way you can help is by purchasing a HopeChest + Simply Love t-shirt. Proceeds will support the survivors of sex trafficking at the Beginning of Life Rehabilitation home. Click to visit the store and buy your shirt now.
BUY YOUR SHIRT & HELP RESTORE VICTIMS OF TRAFFICKING
The girls are tricked–often by the promise of a great job.
Then they are trafficked abroad to places like Russia, Turkey, Ukraine, or right inside Moldova.
And they are trashed by pimps and sex brokers and johns.
Thankfully, local ministries–like our partner Beginning of Life–are there to help rehabilitate and restore survivors of human trafficking.
This video comes from 2010 on my trip to Moldova. What we encountered there bordered on the unreal and unbelievable.
I was sipping coffee at one table, while traffickers were making deals and exchanging cash with women at the tables next to us.
I couldn't believe it was right out in the open.
One of the girls we met on this trip was trafficked from the cafe in downtown Chisinau, Moldova where we had coffee.
BUY YOUR SHIRT & HELP RESTORE VICTIMS OF TRAFFICKING
One of the main ways girls get trapped is attempting to escape from the country for a better life abroad. A significant part of the population wants to leavef Moldova because this is the poorest country in Europe. The opportunities are few and women long for a better life. This is the perfect environment for a trafficker. That life is promised to them by a company who offers, "great salaries" in England, America, Germany, etc. They sign up, get on a plane, and that's when the nightmare begins.
But you can help change that. As I said in the video, "We can't do it without you."
BUY YOUR SHIRT & HELP RESTORE VICTIMS OF TRAFFICKING
We are working with local ministries–like Beginning of Life–who are helping bring healing to girls rescued from brothels. These brave young women were rescued, and now are embarking upon the long and difficult journey to healing.  The aftercare programs provide round-the-clock care, protection, medical care, and counseling.
Recognizing the need to fight this crime, Vladimir Ubeivolc answered God's call and began the Beginning of Life Foundation in Moldova. Vladimir and his wife Yulia are committed to helping the victims of sex trafficking. According to Vladimir, the best way to fight sex trafficking is prevention.
The Beginning of Life Foundation focuses on warning girls about the dangers of sex trafficking before they are faced with a problem. Unfortunately, many girls still fall into the trap and become victims. This organization helps these girls start over again. "First we counsel her for three months, then we help her rent an apartment, find financial support for her and help her find a new job," Vladimir said.
The Beginning of Life Foundation provides spiritual, psychological, and social support to the young women who come in. Through the work of this organization, many have experienced a complete metamorphosis and are now experiencing life in Christ for the first time..
BUY YOUR SHIRT & HELP RESTORE VICTIMS OF TRAFFICKING