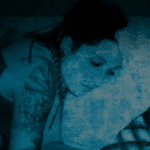 Writing on the International Day of Remembrance of the Victims of Slavery and the Transatlantic Slave Trade, Kirsten Powers reminds us of the unseen prevalence of slavery in the United States. And, sadly, points out the very limited resources being devoted to preventing and ending human trafficking in this country.
Consider that:
> "Today an estimated 27 million human beings still live as slaves throughout the world." That number is higher than all the people taken from Africa in the 400 year trans-Atlantic slave trade.
> "Just under half of all trafficked people in the U.S. are women trafficked into commercial sex exploitation."
> "According to Free the Slaves, at least 17,000 slaves are trafficked into the U.S. each year. Of course, that doesn't include people already in the country. The National Center for Missing and Exploited Children says that at least 100,000 U.S. citizen children are victims of sex trafficking annually."

> "About a third of people are freed from slavery in the U.S. as a result of a regular citizen asking a question and starting to dig, and then reporting it."
> "There are 17,000 people trafficked into the U.S. every year. The number of people murdered each year is about 17,000. … There are about 45,000 homicide specialists in the U.S. Yet we maybe have 30 to 40 slavery specialists in American law enforcement."
> "If you add up what we spend on homicide, it's around $4 billion annually. On slavery and human trafficking, it comes to a little over $100 million."
Read the entire article here.
What can one person do?
Sign International Justice Mission's Letter to Secretary of State Hillary Clinton and ask her to leverage the political will and resources of the United States to change the lives of those victimized by modern day slavery and trafficking.
Ask Congress to support the Trafficking Victims Protection Reauthorization Act. Find out how your elected officials voted on this law, and ask for their support.