Your voice has been heard.
The government of Haiti acted swiftly yesterday as police moved on the Son of God orphanage in Haiti, blocked off the streets, and permanently closed the Son of God orphanage. Haitian authorities loaded children onto UNICEF buses and moved them to a different location. This happened because of you. Because you cared to sign and share a petition thousands of times.The resulting AP wire story  detailing Haiti's closure of the Son of God Orphanage has been picked up by hundreds of newspapers and blogs AROUND THE WORLD.

And we are going to need you to keep doing that… While we applaud and celebrate this victory, this fight is NOT OVER.
As you will read below, we are calling for an immediate and complete investigation of the IBESR–a call we have been making since the beginning of this campaign. We will continue this fight. We need you to share the petition asking President Michel Martelly to order this investigation now, to close more corrupt orphanages, and to ensure the safety and security of orphans in Haiti.
Below is the official statement on yesterday's events: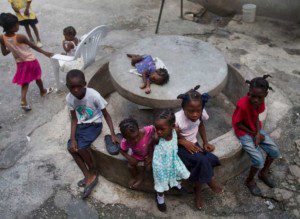 HAITIAN OFFICIALS HEAR OUTPOUR OF SUPPORT TO REMOVE ORPHANS FROM ABUSIVE SITUATION
Relief Organization Members Say This is Only the First Step
Following a highly effective Change.org petition campaign calling for the removal of children from the Son of God Orphanage, the closure of the facility, and the investigation and retrieval of over 50 missing children, Haitian leaders permanently closed orphanage for neglect.
SIGN THE PETITION CALLING FOR WIDER INVESTIGATION OF ORPHAN ABUSE IN HAITI.
Megan Boudreaux of Respire Haiti has been on the ground in Haiti meeting with government officials and working with other organizations (Adventures in Missions, Bridgeway Church, Timberline Church, Children's HopeChest, and Journey Community Church) on the removal of over 70 orphans remaining at Son of God Orphanage.
Via written statement, Boudreaux said:
"Although we are extremely encouraged, we are also aware that Son of God orphanage is only one of more than 20 orphanages that are in similar situations. The existence of these corrupt orphanages that are victimizing children…must be addressed immediately."
The six aforementioned organizations continue to call on the global community to ensure that a thorough investigation occurs and perpetrators are brought to justice.
"We have to make sure that this does not continue and that a full investigation of IBESR (Institut du Bien Etre et de Recherches) takes place. The signatures on the petition released have made a big difference, but this is only the first step. Please continue sharing the petition with everyone you know," urges Mark Orphan of Timberline Church in Fort Collins, Colorado.
SIGN THE PETITION CALLING FOR WIDER INVESTIGATION OF ORPHAN ABUSE IN HAITI.
According to the organizations involved, a complete investigation would include the search and rescue of over 50 missing orphans, the indictment of those involved and those collaborating in the trafficking and abuse of children at Son of God orphanage as well as the investigation of other orphanages who have been accused of similar transgressions.