That's the question I'm hoping to answer while on this trip. We landed this morning in Miami at 5:15 am EST which is 3:15 am Colorado time. At noon we will take a flight Puerto Plato, Dominican Republic, stay the night and head to Haiti in the morning. Here's what Jon Egan, lead singer of the Desperation Band thinks about this: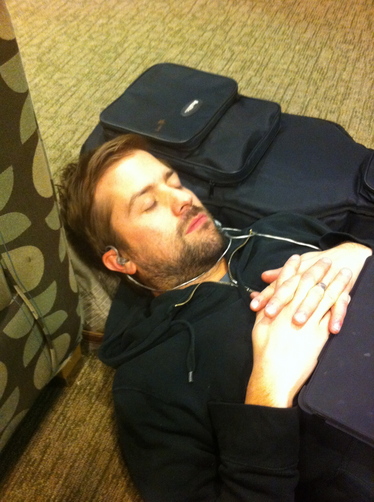 We will travel to Ouanaminthe, Haiti, which is about four hours across the border. This area is not in good shape. It has the 2nd highest rate of HIV infection rate in Haiti, rampant TB, malarial-vector mosquitoes and a number of microbial plagues. Cholera has broken out across the country and we don't know how it has affected the area we will be in.
To greet us will be a dozens of smiling orphans who live in an home called, "Orphanage on the Rock," and those faces are the reason we are in Haiti.
Fear, excitement, and anticipation fill the members on our team. What adventures will God have in store for us? How will he break our hearts? We don't know, but we can't wait to see what's happening in Haiti and what will happen next.
Click here to subscribe to Red Letters. Click here to follow Tom Davis on Twitter.