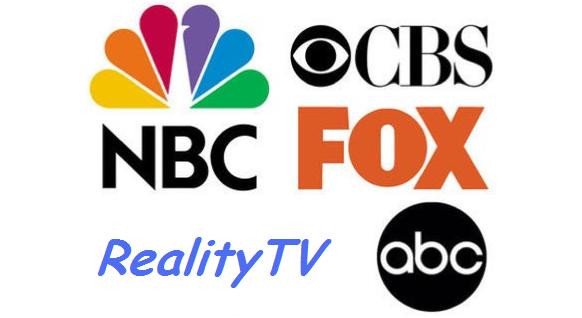 We've got an exciting Fall ahead for reality TV with a brand new show in Simon Cowell's The X Factor (USA) and some old favorites which start new seasons, such as Survivor: South Pacific, The Amazing Race and Dancing With the Stars.
Here are the Fall schedules for all of the Reality TV shows on the Big Four networks. The first schedule lists the premiere dates of all of the shows so that you won't miss the first episode. The second schedule is a weekly listing so that you can be sure what show is on which day and time of the week.
Enjoy your Fall viewing!
Weekly Viewing Schedule

| Premiere | Show | Network | Day | Time |
| --- | --- | --- | --- | --- |
| 9/25 | The Amazing Race | CBS | Sunday | 8:00 |
| 9/19 | The Sing-Off | NBC | Monday | 8:00 |
| 9/19 | Dancing With the Stars | ABC | Monday | 8:00 |
| | (Results) | | Tuesday | 9:00 |
| 9/20 | The Biggest Loser: Couples | NBC | Tuesday | 8:00 |
| 9/14 | Survivor: South Pacific | CBS | Wednesday | 8:00 |
| 9/21 | The X Factor (USA) | FOX | Wednesday | 8:00 |
| | (Results) | | Thursday | 8:00 |
| 9/23 | Kitchen Nightmares | FOX | Friday | 8:00 |
| 9/25 | Extreme Makeover: Home Edition | ABC | Friday | 8:00 |
| | (9/25 premiere only) | | Sunday | 7:00 |