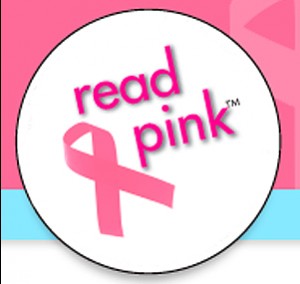 I try to support some pretty high brow reading here on this blog , doing my best to bring a little awareness to some excellent, but not mainstream , spiritual reads. However, this month I will t to read a little pulp fiction, a little romance, a mass market paperbook or two in honor of Breast Cancer Awareness Month.
Penguin Publishing is doing a promotion – "Read Pink" – to shed light on breast cancer awareness by sponsoring a "Think Pink" campaign. Penguin is highlighting eight female authors and is also making a sizable donation to The Breast Cancer Research Foundation as part of the campaign.
So go ahead. Try a little Nora Roberts or Christina Dodd this month. It's for a good cause.