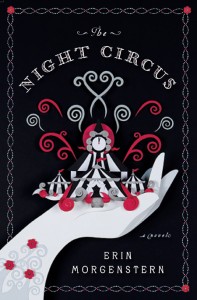 Yes, speculation has been rampant for some time on who is going to fill the gap left by Harry Potter now that the final movie installment is out. Well the frontrunner seems to be Erin Morgenstern's "Night Circus". It debuts this fall and Hollywood is already circling around it with dollar signs in their eyes.
The book doesn't seem to take you into to the world of wizardy and doesn't necessarily seem to be set up for a long series of novels. It also doesn't appear to be geared toward tweens exactly.But it does take the reader into a unique, magical world of a circus – a circus only open at night and then closes at dawn. Check out an excerpt and see what you think fantasy fiction fans.
Watch the mysterious book trailer here.