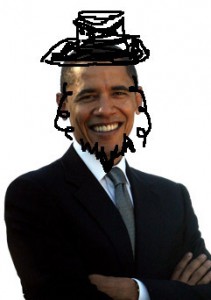 Remember the brouhaha over whether President Obama was a secret Muslim in "born again" Christian clothing?
You know . . . usually that allegation was made with the same vitriol that punctuated the whole "Birther" madness (i.e., he wasn't really born in Hawaii, but Kenya, or became a citizen of Indonesia). It's all baloney, but some people will refuse to believe Obama is either a Christian or an American citizen, regardless of the ample evidence for both.
Well by now, these folks must be really confused.
The Jewish Daily Forward, in releasing its "The Forward Fifty" list for 2011, prominently mentions . . . Barack Hussein Obama.
Oy vey.
The non-profit site dedicated to independent Jewish journalism isn't exactly planting a yarmulke on the President's skull, nor is it running photos of Obama wrapping himself in a prayer shaw and winding phylacteries around his head and arm. Instead, it notes: "Support him, loathe him or feel wildly ambivalent — whatever you think of Barack Obama, the 44th president of the United States has done more than any other non-Jew we can think of to shape the American Jewish story in 2011."
The Forward goes on to recount Obama's strained relationship with Israeli Prime Minister Benjamin Netanyahu over such matters as West Bank settlements and returning to pre-1967 war borders. But it also notes that Obama's administration has kept military support to the Jewish state at its highest levels, and was firm in opposing a bid in the United States for a unilateral declaration of Palestinian statehood.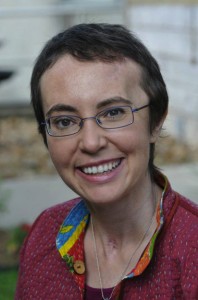 Obama gets a "Plus One" designation by Forward, but No. 1 on The Forward 50 is Gabrielle Giffords, the Arizona congresswoman who suffered severe brain trauma when shot in the head during an assassination attempt last January at a Tucson supermarket. Six other people died and 14 more were wounded.
The crazed alleged gunman, Jared Lee Loughner, has been charged with the crimes. Whether he ever stands trial, though, remains an issue for the courts and appointed pyschiatrists to determine.