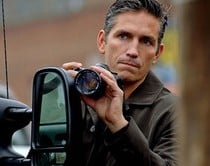 Actor Jim Caviezel is one of my favorite actors, a short list that includes, for varying reasons, Tom Selleck, Russell Crowe and Mark Harman.
Selleck I admire for his dead-on portrayal of male leads from Louis L'Amour's cowboys to private eye/cop characters like Thomas Magnum, Jesse Stone and lately, a police commissioner, Frank Reagan, in the TV series "Blue Bloods." Crowe's intensity in the movies "Gladiator" and "A Beautiful Mind" was amazing. And Mark Harman's complex, quietly heroic Leroy Jethro Gibbs in "NCIS" brings me back every week.
But Caviezel is, to me, uniquely worth respect. In practicing his art, he has not been afraid to incorporate his faith; and when Hollywood has tried to force him to compromise, he would not.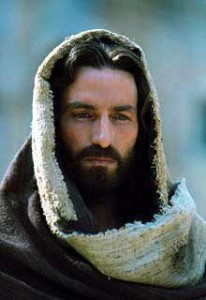 That meant, in 2004, taking on the role of Jesus in "The Passion of the Christ," Mel Gibson's stunningly beautiful, and disturbing for its graphic portrayal of crucifixion, movie about the Nazarene rabbi's final hours — and ultimate triumph.
Caviezel took the role even after Gibson tried to give him an out. Gibson, who has had his own challenges — because of "Passion", and more because of his own demons — was genuinely worried about the Caviezel's future in film because of the inevitable backlash from being front and center of an unapologetic, faithful recounting of Christ's suffering.
Such honesty about the life — and death — of Jesus is politically incorrect these days. And Gibson warned Caviezel that Hollywood would exact a price. Today, Caviezel acknowledges he has, indeed, paid the price. The star of previous, successful films like "Angel Eyes," "Frequency" and "The Count of Monte Cristo" found it hard to get work.
"We all have to embrace our crosses," Caviezel, a devout Catholic, recently told an Orlando, Florida church. 'Jesus is as controversial now as he has ever been. . . . Not much has changed in 2,000 years."
So, when I saw Caviezel would star in the new CBS series "Person of Interest," I decided to watch. I did it, admittedly, out of a desire to pay back some small measure of respect for a fellow believer. But I became hooked by Caviezel's understated, world-weary portrayal of John Reese, an ex-Green Beret/CIA field officer thought dead, found homeless by an enigmatic billionaire computer genius — and given purpose as a sort of preemptive crime fighter.
So, I celebrated when CBS this week decided to reward "Person of Interest" with a full-season order. No surprise there, since the show quickly became one of the network's most-watched new series, along with the hit series "Unforgettable."
I hope Caviezel's resurgence is a long, successful one.
Sometimes, good things really should happen to good people, after all.