Daily Prayer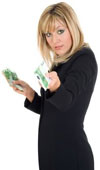 You have placed within me, my soul.
It gives form to my thoughts creating
my innermost feelings
and driving my actions.
I am possessed with goodness
and remarkable power.
Committed to: doing deeds
of loving kindness,
speaking out for justice,
sharing my money with those in need.
I am one of this magnificent movement
to repair the world.
– Rachel Lee, Prayables
READ MORE and enjoy these features from the Daily Prayable!