A Pakistani court has convicted a Christian couple, Munir Masih and Ruqqiya Bibi, to 25 years in prison for allegedly touching the Koran without washing their hands — an incident they deny ever occurred.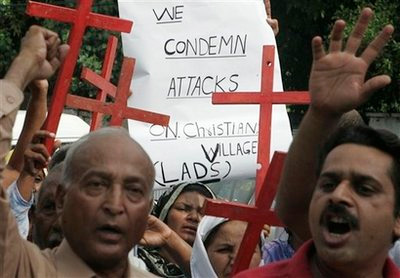 According to the Centre for Legal Aid Assistance and Settlement, Muslim Judge Ajmal Hussein convicted the couple. The husband was locked up in Kasur's district prison. His wife was sent to the women's prison in Multan. Both have started serving 25 years behind bars.
The Centre, which fights for the rights of the poor and marginalized, said that the couple was accused of "contaminating" the Koran when they touched it "without washing their hands." In fact, there is no evidence, only the testimony of alleged witnesses.  
CLICK HERE to read about Christian father and son in hiding; business rival provokes mob with blasphemy accusations; shop set on fire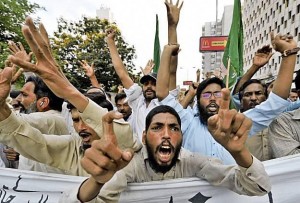 The incident supposedly took place in December 2008. At the time, the accusations unleashed the fury of Muslim extremists who put pressure on police.
Unconfirmed reports suggest that the couple's business rivals then bribed police to discover "new evidence" — additional witnesses — to justify the sentence.
CLICK HERE to read how United Nations approval of the persecution law has been quietly dropped
The blasphemy law is the harshest tool for religious repression available in Pakistan. It was adopted in 1986 by dictator Zia ul-Haq. Sections 295-B and 295-C of the Pakistan Penal Code require life in prison for anyone who defiles, damages or desecrates a copy of the Holy Qur'an, and imposes the death penalty on anyone who defiles the name of the Prophet Muhammad.
CLICK HERE for more on Pakistan's blasphemy laws and its abuses
On 11 January, a court in Faisalabad sentenced Imran Masih, a 26-year-old Christian man, to life imprisonment for insulting and desecrating the Koran. He was accused of deliberately burning verses from the Koran. On 25 February, a court in Karachi sentenced Qamar David, also a Christian, to life imprisonment for "hurting the religious feelings of Muslims" when he sent blasphemous text message.
Christian attorneys are filing an appeal with the High Court in Lahore to have the 25-year sentence against Munir Masih and Ruqqiya Bibi overturned.
CLICK HERE to read about the assassinations of two national Pakistani leaders after they proposed repeal of the blasphemy laws