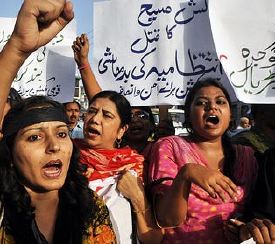 Christian businessmen Gulzar Masih and son Suleman are in hiding after a business rival invoked Pakistan's notorious blasphemy law to accuse them of defiling the Koran.
Meanwhile, a Christian leader says "extremist elements are getting stronger" in his nation.
Increasingly, the law — which provides the death penalty for anyone who speaks ill of Islam or Mohammed or who disrespects the Koran — is being used to settle personal scores. This time, the victims are father and son bookstore owners in the town of Sialkot. Yesterday (May 11), they had to flee a mob of local Muslims who tried to set fire to their shop. Only the intervention of police stopped the attackers — who made no arrests and filed no charges.
CLICK HERE to read about Christian husband and wife sentenced to 25 years for allegedly touching a Koran without washing their hands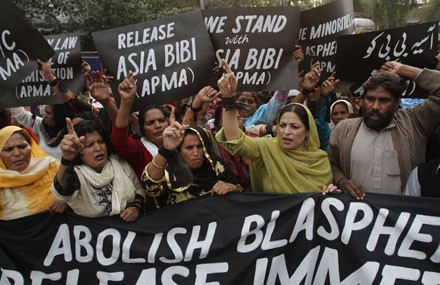 Ten years ago, Gulzar opened a bookstore in the neighborhood of Druman Wala Chowk along with Muslim associate Abdul Rauf.
As business increased, they bought a bigger store.
"As soon as the business started growing, Abdul Rauf wanted to take over the business. Some issues started between the partners, and ultimately in 2009 the Delight Book Shop was divided into two shops, Delight Books and New Delight Books," said Christian leader Anwar Feroze. "However, because Gulzar Masih had good contacts with suppliers, his business grew. Rauf was not happy with that and quarrelled with his old partner."
CLICK HERE for more on Pakistan's blasphemy laws and its abuses
Yesterday, there was a showdown. Suleman went to open the store and found burnt pages of the Koran under the shutter.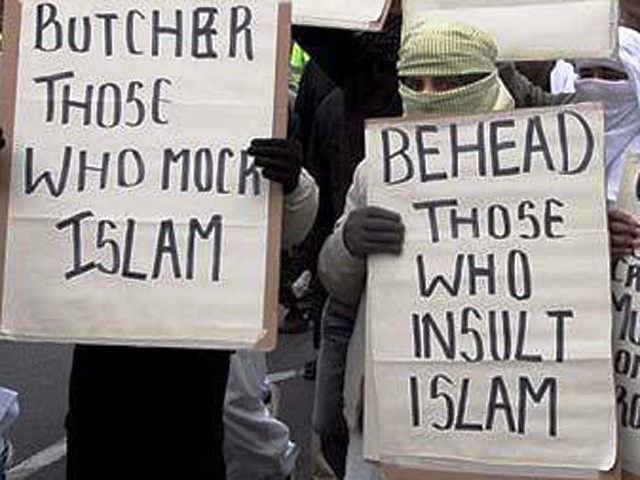 As if waiting for him to arrive, reports journalist by Jibran Khan, "employees of Abdul Rauf began to shout, accusing Gulzar and his son of the deed.
According to Naeem Taj, who is involved in defending Pakistani Christians, the burnt pages were deliberately planted in order to frame the Christian businessman. His rival was behind it to drive his competitor out of business.
"The blasphemy law is being once more as a pretext to settle a personal score," Taj said.
CLICK HERE to read about the assassinations of two national Pakistani leaders after they proposed repeal of the blasphemy laws
Upon hearing shouts from the Muslim bookseller, a group of Muslims gathered in order to attack Suleman, who was able to flee and inform his father. In the meantime, the mob attempted to set the shop on fire. Police intervened in time to prevent the fire and disperse the crowd, but they did not file any charges for the attempted arson.
Fearful that they will be jailed on blasphemy charges — which often happens after such incidents — the father and son have gone into hiding.
CLICK HERE to read how United Nations approval of the persecution law has been quietly dropped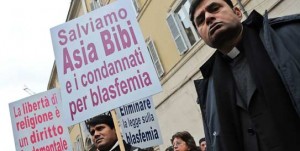 "The abusive use of the blasphemy law has increased in the past few years," said local Catholic priest Javed Gill. "The issue must be addressed. Unfortunately, extremist elements are becoming stronger in our society."