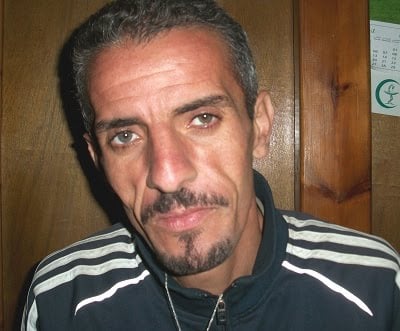 A recent Christian convert in Algeria has received a five-year sentence for witnessing his new faith in Jesus to a neighbor. Throughout Algeria, "unregistered" churches are being ordered closed – but the government refuses to accept any applications for registration.
Algeria is about 97 percent Muslim. There are an estimated 100,000 Christians in the northern African nation of 35.4 million, formerly a French colony.  
However, the Christians are experiencing increasing persecution. In the city of Oran, 292 miles west of the capital of Algiers, a criminal court on May 25 sentenced Christian convert Siaghi Krimo to five years in for giving a compact disc about Christianity to a Muslim neighbor.
In another incident, two Christian construction workers were arrested for eating lunch at their worksite during the month-long Ramadan fast. Hundreds of Muslims protested outside the courtroom during their hearing. Hocine Hocini, 44, and Salem Fellak, 34, were arrested after they were caught eating lunch. The pair admit to eating but insist it happened in a discreet place.
They were later acquitted, but Christians are fearing the worst for Krimo since he is a convert to Christianity — and, thus, an apostate in Muslim eyes, deserving of death.
Krimo had shared with a neighbor his joy in his new faith in Jesus. The neighbor filed charges against Krimo, saying he had insulted Muhammad. On top of the five-year-sentence, Krimo was also fined 200,000 Algerian dinars (US$2,760), according to Algerian news reports. The prosecutor had requested a fine of 50,000 Algerian dinars (US$690).
The court tried Krimo based solely on the complaint filed by his neighbor, who accused him of attempting to convert him to Christianity.
"He gave a CD to a neighbor, and for that he has to spend five years in prison," said an incredulous Mustapha Krim, the president of the Protestant Church of Algeria."
The punishment the prosecutor requested is the minimum for Algerians found guilty of insulting Muhammad or "the messengers of God," or anyone who "denigrates the dogma or precepts of Islam, be it via writings, drawings, statements or any other means," according to Article 144 of the Algerian Penal Code.
Krim said that if the courts start interpreting the law as it did in Krimo's case, then the future of Algeria's Christians is grim.
"If they start applying the law like that, it means there is no respect for Christianity," Krim said, "and pretty soon all the Christians of Algeria will find themselves in prison. If the simple fact of giving a CD to your neighbor costs five years in prison, this is catastrophic."
Defense lawyer Mohamed Ben Belkacem told the Christian advocacy group Compass Direct that the judge's verdict was a complete surprise.
"We did not expect this verdict at all," Ben Belkacem said. "It was a heavy sentence. The judge punished the 'Christian,' not the 'accused.'"
Meanwhile, churches are continuing to meet although the governor  in Algeria's Bejaia district has ordered all congregations to close.
Services have proceeded normally, with no police intervention, said Krim. "So we are continuing and waiting to see if they decide to act otherwise."
On May 22 the governor declared all churches in the province illegal. Registration is required under controversial Ordinance 06-03. Krim says the government refuses to respond to church applications for registration.
In April, authorities cited the same ordinance to order a pastor in Maakouda to close down his church within 48 hours. When the pastor refused and was taken to the police station.
In 2008, 26 churches were closed in the Kabylie region because they were not registered. All attempts to register were ignored. In fact, despite efforts to comply with the ordinance, no churches or groups have received official approval to operate — and all are at risk of being declared criminal enterprises.
"Christians live in a very difficult situation in Algeria," Belkacem said. "They are just tolerated for the sake of foreign politics."