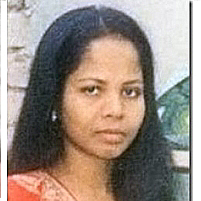 Will you pray for Aasia Bibi?
She's been in jail for more than a year. What is her crime? The Christian mother of five said to a fellow Pakistani co-worker, "Jesus saved me. What has Mohammed ever done for you?"
Speaking against Islam, the Koran, Mohammed or Allah is punishable by death in Pakistan. Two national politicians who took up Aasia's case have been assassinated — one of them the only Christian in the national cabinet.
To read more about the assassinations CLICK HERE

Her situation is dire. Only a miracle can save her.
And that's what Christians worldwide are seeking. Worldwide prayer on behalf of this precious Christian sister is asking for a miracle.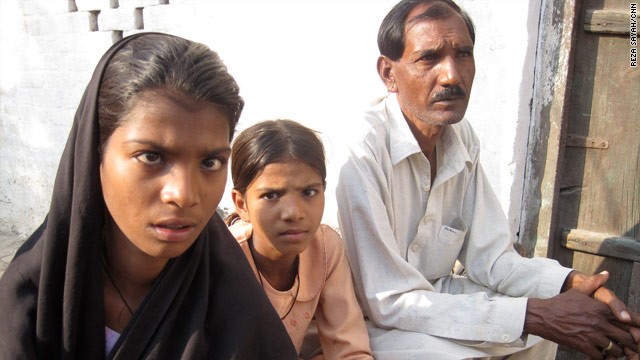 The Pakistan-based Masihi Foundation, which defends Pakistani Christians, has asked for the entire Christian world to pray. Christians in Pakistan have pledged to light a candle and spend a day in prayer and fasting on Aasia's behalf.
"We will join in lighting a candle for Aasia Bibi during the Holy Week, and I ask all Christians to pray and fast for Aasia Bibi, who even if she is ill, prays and fasts," said Pakistan's Catholic Bishop Rufin Anthony. "We need a world without violence, a world that loves life and grows in justice and solidarity. Growing hatred is a serious problem and the government must take concrete steps. "
Will you ask your friends and loved ones to pray for Aasia Bibi? CLICK HERE to alert them about this urgent need.
"Rising threats and persecution for Christians in Pakistan are a serious problem," reports Jibran Khan of the Masihi Foundation. "Abduction of girls, forced marriages and conversions are a daily reality. "
The Masihi Foundation says it has "received a confirmation from Italy that the Italian Church will participate," said Khan.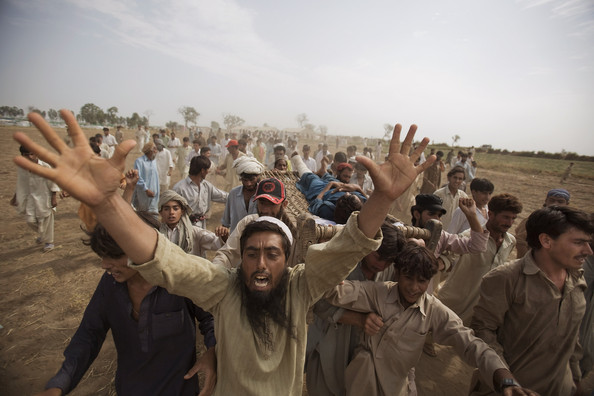 How should you pray? There are reports that Aasia's health is failing. Another concern is that she could be killed in prison or once the Supreme Court has proceeded to consider her appeal. From 1986 to 2010 there were 43 cases of "extra-judicial" killings of people accused of blasphemy — 19 Christians, 17 Muslims, two Hindus and 5 Ahmadis.
Meanwhile there is another case of a Christian family persecuted by threats and forced into hiding. Sidra George is a teacher in Narowal, Pakistan. On April 11, she argued with Sit Razia, another teacher, the wife of a Muslim cleric.
To read about Pakistan's unsuccessful attempts at the UN to force the blasphemy laws on you and me, CLICK HERE
Razia praised a young Muslim who days before had desecrated a Bible at the gate of the Catholic Church of St. Anthony to "avenge" the burning of the Koran by Pastor Terry Jones, and was arrested by the police.
Razia, having uttered threats against the Bible, seeing that Sidra George was in the room, began to say that Islam was the only true religion and that all Christians should become Muslims.
When asked if she condemned the burning of the Koran. Sidra said yes. However, Razia persisted, accusing her of only paying lip service, to save herself. Then Sidra was threatened with terrible consequences, if she did not convert.
Sidra told her husband about the incident. Shortly after they began to receive threats on the phone. They went to the police, but received no assurances of safety.
So, Sidra, her husband George and their three children, left Narowal and went into hiding.
"We got threats to convert," said George, "we turned off our phones and left. Life is becoming difficult for Christians in Pakistan."
"Incidents like this have become common, especially in Punjab," said Christian pastor Gill Anwar of Zafarwal. "Not many people are aware that Christians here in Pakistant are persecuted in their everyday lives.
"'The extremist mentality is spreading unchecked. They are trying to force their ideology upon Christians. Many Christian girls are kidnapped in Punjab, 'married' and converted by force. People would be shocked at how many forced marriages take place every year. "
Will you pray for Pakistan's Christians on April 20? Will you remember Aasia Bibi in particular? Will you light a candle – and spend the day in fasting on her behalf?
If you'd like to know more about the two Pakistani politicians murdered after seeking Aasia's release and advocating the repeal of Pakistan's blasphemy laws, CLICK HERE
For more about Pakistani's attempts to impose those blasphemy laws on the rest of the world,  CLICK HERE
For more about violence against Pakistan's Christians, CLICK HERE