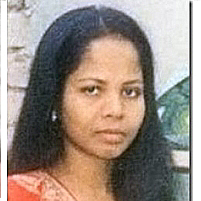 ISLAMABAD — Pakistan's only Christian cabinet member has been killed in a hail of bullets for his defense of a Christian mother of five condemned to death for witnessing about Jesus.
Shahbaz Bhatti, the country's minority affairs minister, was ambushed March 2 by gunmen outside his home. On Jan. 4, Salman Taseer, 66, the provincial governor of Pakistan's Punjab province, was murdered in Islamabad by one of his own bodyguards. Both had called for a change in Pakistan's blasphemy laws in the case of Aasia Bibi, 45.
She is awaiting execution for saying to two Muslim neighbors, "Jesus saved me. What has Mohammed done for you?"
Bibi has been moved into an isolation cell for her own protection, Pakistani officials said. 
Both Bhatti and Taseer had been outspoken critics of religious extremism and voices of moderation in Pakistani politics. Bhatti served on the national cabinet as the Minister for Minority Affairs.
He had taken up Bibi's cause and called for the repeal of Pakistan's blasphemy laws, which carry a death penalty for all who criticize the Prophet Mohammed. He and Taseer had called for a presidential pardon for Aasia.
Taseer's bodyguard freely admitted killing Taseer as a heretic. The gunmen who assassinated Bhatti left printed flyers denouncing him as an infidel.
Pakistani clerics have put a $5,000 price on Aasia's head with a fatwa or religious edict calling for her murder should she be released or pardoned.
The assassinations underscore the seriousness of religious extremism in the world's only nuclear-armed Muslim country. Pakistan was founded on principles of minority inclusion, but the government has demonstrated a growing inability or unwillingness to protect its religious minorities, particularly Christians.
Both Bhatti and Taseer had called for the repeal of Pakistan's blasphemy law, which makes it a capital offense to speak or write anything negative about or to insult the prophet Muhammad, the Quran or Islam.
Critics of the law say it say that is has been abused as a means to settle personal vendettas.
Ali Dayan Hasan, South Asia researcher for Human Rights Watch, called Bhatti's slaying "a grave setback for the struggle for tolerance, pluralism and respect for human rights in Pakistan."
Meanwhile, concern grows regarding Bibi's fate. Her husband, Ashiq Masih, says prison authorities have isolated for her own protection, since she has received many death threats.
Ashiq said his wife is being held in a cell with two guards in view, while two video cameras are trained on her 24 hours a day. Food given to her is also strictly controlled. To avoid the risk of poisoning, raw food is given to her and she is allowed to cook for herself.
"Aasia is still sad and worried for her children," Ashiq reported. "I told her to trust in God and that we are doing everything to secure her freedom. I have also told her that all Christians and people of good will in Pakistan are praying for her."
Pope Benedict XVI has appealed on her behalf.
According to the Masihi Foundation, which is providing assistance to Aasia's family, "she is enjoying greater protection, but she will only be safe when she can leave the country."
Human rights groups and church leaders around the world have called for Aasia's release. However, the political situation in Pakistan has become increasingly volatile.
"Legal representatives of Aasia Bibi have requested that the hearing of her appeal take place within prison walls, fearing the possibility of a summary execution if she were to make an appearance in the High Court of Lahore," reported Rachel Ford for the Christian Post newspaper.
Haroon Masih, the director of Masihi Foundation, said allowing Bibi to appear in a public courtroom of Lahore would be "highly ill-advised" and "would expose her to shooting by radicals, as happened to the brothers Rashid and Sajid Emmanuel, accused of blasphemy and murdered during the trial before the court in July 2010 in Faisalabad."
Many Christians in Pakistan have taken the surname "Masih," which means "Messiah."
If the request for her trial to take place in the prison is not approved, the Masih Foundation hopes to arrange a private convoy for her if it becomes necessary to leave the compound of her prison cell.
"Given recent events, we do not trust highly in the security services offered by the state, composed of Muslim men," Masih told the Fides news agency.
"Terrorists may strike at every opportunity or infiltrate the guards that should be protecting her. We must do everything we can to protect Aasia's life. We hope that, given the national and international mobilization, Aasia will soon regain her freedom, given her innocence."
Bibi "lives at the heart of a nightmare, condemned to death. She has been in jail since June 2009," reported Ann Marie Hourihane for the Irish Times newspaper. "She, her husband and their five children, who are aged between nine and 20, are on the run between Christian houses in Pakistan.
"It is perhaps because the roots of Aasia Bibi's terrible fate are so petty and so local that she lodges so stubbornly in the mind," wrote Hourihane. "She was working as an agricultural laborer in her local village in Punjab. The village elder told her to fetch water.
"What happened next is much disputed – an argument over the relative merits of Islam and Christianity according to some, a refusal by Aasia Bibi's female Muslim co-workers to drink the water she had brought them, on the grounds that it was unclean having been touched by a non-Muslim.
"But the upshot was that the police who came to protect Aasia Bibi ended up arresting her."
When Bibi was sentenced to death, Pakistan's President Asif Ali Zardari ordered a ministerial review, which found the verdict unsound and recommended a presidential pardon.
"The pardon never came," reports Hourihane. "On December 30, 2010, the recommendations of the ministerial review were reversed. It became clear that the government had no intention of repealing or reversing Pakistan's blasphemy law, which is used not just against the tiny Christian population but against Hindus as well.
"Pakistan's blasphemy law is invoked in squabbles of the most minor and local nature," wrote Hourihane. "Unfortunate people accused under it, and even their family members, have been summarily murdered. Aasia Bibi knows that her life is not safe even in jail. The pope is one of the many who have appealed, in vain, for her life."
Although Taseer was given a state funeral in Lahore, President Zardari did not attend; no leading cleric would perform his last rites and few Pakistani politicians came forward to condemn his murder.
Meanwhile some 500 religious Pakistani leaders have praised his killer and urged Muslims not to mourn Taseer's death.