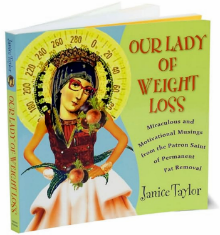 People often begin their journey on the road to Sveltesville without fully knowing how they are going reach their goal(s). They "decide" to go on a "diet." They want to lose weight. They are willing to change their relationship with food, but they haven't truly thought through the specifics of a solid, sustainable, "how to" plan.
People say that they want to be able to "control" their eating. When they stop to think about the it all, they often feel overwhelmed, as well as defeated, depressed and deprived (The 3 D's!
Here's a new way of thinking about what you need to do/want to do/can do that will ultimately change your mind.
As Albert Einstein said, "You can't solve a problem with the same mind that created it."
Ready to change your mind?
Instead of trying to control your future, control how you eat, control your weight … you might want to CREATE IT!!!
Create vs. Control
How to Create it!!!! When we are clear about what we want, when we have a clear vision; the how to manage it; mysteriously shows up! Imagine that!!!
A clear vision of the future enables us to make those moment-to-moment choices that bring us closer to our weight loss goals (or any goal). The vision carries us. It is crucial!
Imagine that you asked two friends "What do you want in life?" One says, "To be happy." Period. End of report. No details! But the other friend paints a vivid picture for you, "I want to be financially independent in three years, live in a ranch house in the desert, meditate every day for 3 hours facing east, and while I'm chanting, the heirloom tomatoes are growing in my vegetable garden." You get the point, yes? "To be happy" What does that mean? Weigh (ha) too vague!
Rather than beating your head against the wall trying to CONTROL it all; let's CREATE it all!
What do you want to create in your life?
Make a list, check it twice and share …
…Join Our Lady of Weight Loss's KICK in the TUSH Club/FB!
Spread the word–NOT the icing!
Janice
Sign up for the KICK in the TUSH CLUB monthly e-newsletter, sign up here.
To join the FACEBOOK/KITT Club, click here!
For one-on-one coaching, contact Janice!