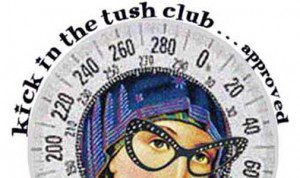 What is Letting Go?  Letting go is about taking action that results in significant change in your life and/or in the lives of others. It's about letting go of the status quo. It's about releasing your "self" in the form of "your story," real or imagined.
Imagine what it might feel like to let go of guilt, self-sabotage and fear. Imagine what it might look like to let go of being dependent (caring too much) about what others think and how you will be perceived. Imagine what it might sound like to let go of the outcome.
Let go of old beliefs that no longer work for you; let go of speech patterns that send the wrong message to your unconscious minds … let go of clutter and for those of us who are letting go of our excess weight, imagine letting go of the "food pattern/food choices" that are not in alignment with your goals.
How Tight Is Your Grip?  Exploring "letting go" underscores just how much "change" and "letting go" there is on the weight reduction, weight releasing, weight changing journey.
Today, I invite you to take a step toward a better life, a step in the "right" direction. What thoughts, beliefs, habits will you begin to let go of today?
Share these habits, beliefs and thoughts; these weighs of being with Our Lady of Weight Loss's Kick in the Tush Club/FB!
Deliciously yours,
Janice
Sign up for the KICK in the TUSH CLUB monthly e-newsletter, sign up here.
To join the FACEBOOK/KITT Club, click here!
For one-on-one coaching, contact Janice!