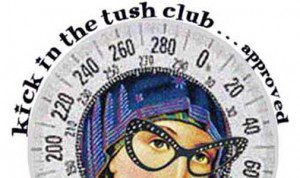 As Halloween (which is—by the way—but a few days away) signifies for the majority of us the beginning of the holiday season, I thought it appropriate to talk about the mouth. Yes, the mouth! Your mouth, my mouth, the mouth that is in actuality the primary point of entry into your sacred body.
When you fill your physical mouth with unhealthy foods, too much food, or bad air, it will block your energy and have a negative effect on your body.
In addition, if you don't take care of all that is in your mouth (gums, teeth, tongue, et al.), or if your words are peppered with negativity, another type of block will form. Your energy and life flow will be compromised and your body will be negatively affected.
Our Lady of Weight Loss asks that you chew on the above information. Consider giving more thought and meaning to what you put in your mouth, as well as what comes out of your mouth!
Speak right. Eat right. Smile.
Sometimes it's that simple!
For more Halloween happiness, join Our Lady of Weight Loss's Kick in the Tush Club/FB!
And–for the full skinny sign up for Janice Taylor's (monthly) Kick in the Tush Club newsletter!
Spread the Word-–NOT the icing!
Janice Taylor, Life and Wellness Coach,
Weight Loss Expert, Author, Artist, Positarian
——————————————————————————-
For the best life, wellness and weight loss wisdom,
visit Janice: Our Lady of Weight Loss
Sign up for the Kick in the Tush Club newsletter!