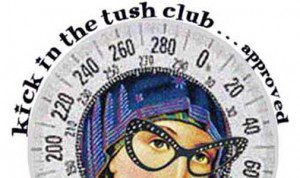 Now that Memorial Day Weekend has come and gone and the official start of the beach season has kicked into gear, I thought it time to share my favorite summertime recipe for happiness. These 9 tips can help you to levitate through life, smiling every ounce of the weigh!
1. Walking Meditation. Tune Into Yourself. A walking meditation is your basic slow, run-of-the-mill walk, with awareness. It invigorates the tired soul!! Stay mindful of your step – your rhythm, the sound. If your mind wanders (and it invariably will), gently bring your attention back to your walking.
2. Turn the Air-Conditioner Off at Meal Times. During the summer months, our bodies naturally crave more liquids than food. By turning off your air-conditioner at mealtime, you will eat less, conserve energy and lower your electric bill! It's a win, win, win!
3. Keep a Summer Weight Loss Scrapbook. In addition to tracking your food (statistics show that those who do, lose faster), you can add quotes, recipes, and fun summertime photos. Stay focused on the positive, get your 'upward spiral' in motion! And at the end of the summer, you will have an amazing memento of the best summer ever!
4. Shoot for Last. There seem to be more 'dining out' challenges during the warm months. A good way to eat less is to wait until everyone else is served before you start eating. And then, chew s-l-o-w-l-y, making sure that you are the last to finish! Make it a part of your summertime strategy and you will eat less and lose more, for sure!
5. Focus on What Your Body Can DO! Instead of zeroing in on your self-perceived flaws, how about engaging in some fun physical activities, such as golf, tennis, badminton or even croquet, so that you can begin to appreciate what your body can do!
6. Get Dirty … and Stress Less. To improve your stress level, plant a small garden, cultivate a flower box, or if space is really limited, plant a few flowerpots — indoors or out. Just putting your hands in soil is "grounding." And when life feels like you're moving so fast your feet are barely touching the stuff, being mentally grounded can help relieve physical and mental stress.
7. Be Good to Your Eyes. To protect your vision at work and at play, wear protective eye wear. When outdoors, wear sunglasses that block at least 99% of ultraviolet A and B rays. Sunglasses can help prevent cataracts, as well as wrinkles around the eyes. And when playing sports or doing tasks such as mowing the lawn, wear protective eyewear. Investigate the various types, as some are sport-specific.
8. Develop Your Own Summertime Style. Just for the fun of it (fun being the operative word), why not 'try on' a new style this summer. Experiment with colors that you wouldn't normally wear, and styles too. Hey, you never know!
9. Toss a Healthy Snack in Your Bag! Since you're likely to be out more during the summer, you might find yourself in need of a healthy snack. Just as I always toss my keys, cell phone, and lipstick in my bag, so goes a piece of fruit! Make it a healthy habit!
For (almost) daily motivational musings
and the lightest WeightLessNess tips ever, from our country's premiere Anti-Gravity Coach, Janice Taylor (that's me), join Our Lady of Weight Loss's Kick in the Tush Club/FB!
For the full skinny as well as Anti-Gravity Specials, sign up for Janice Taylor's Kick in the Tush Club newsletter!
Levitating through Life,

Janice Taylor, Anti-Gravity Coach™ , Author, Artist, Positarian
buoyant * magnetic * luminous *
——————————————————————————-
For the best life, wellness and weight loss wisdom,
visit Janice: Our Lady of Weight Loss
Sign up for the Kick in the Tush Club e-newsletters