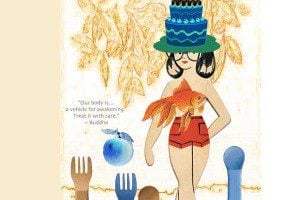 This week's Get Jiggy Weight Loss JigSaw Puzzle, "Awakening," is inspired by the Buddha.
Our body is a vehicle for awakening. Treat it with care. ~ The Buddha
As you click through "Awakening" chew on coming into awareness, realization, reviving…
…awakening to thy true self.
Click here for "Awakening," the jigsaw puzzle.
Send "Awakening," the e-postcard to a friend!
Hungry for more light and laughter? Join Our Lady of Weight Loss's Kick in the Tush Club/FB!
Spread the word–NOT the icing,
Janice Taylor, Life & Happiness Coach, Author, Artist, Positarian
wise * fun * utterly useful
———————————————————————————-
For the best life, wellness and weight loss wisdom,
visit Janice: Our Lady of Weight Loss
sign up for the Kick in the Tush Club e-newsletter