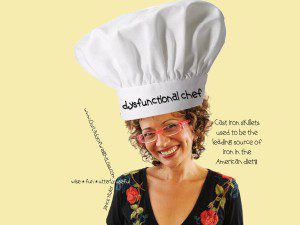 Positively divine and delicious, these pious pears will delight your taste buds as well as light up your olfactory system. An Our Lady of Weight Loss 5-yum favorite!
Divinely Pious Pears
Ingredients:
2 large ripe pears
1/2 cup white wine
1tablespoon sugar
2 teaspoons cinnamon
1 teaspoon nutmeg; freshly grated. (Use a tiny garlic grater and whole nutmeg. The smell alone make it worth
the effort.)
Directions:
Spray your a baking dish with non-stick cooking spray.
Cut pears in half from the top on down and remove seed.
Place face down in baking dish and cover with remaining ingredients.
Cover and place on preheated grill for about 15 minutes.
One big healthy YUM … all together, please!
For more divinity, join Our Lady of Weight Loss's Kick in the Tush Club/FB!
Spread the word–NOT the icing,
Janice Taylor, Life & Happiness Coach, Author, Artist, Positarian
wise * fun * utterly useful
———————————————————————————-
For the best life, wellness and weight loss wisdom,
visit Janice: Our Lady of Weight Loss
sign up for the Kick in the Tush Club e-newsletter