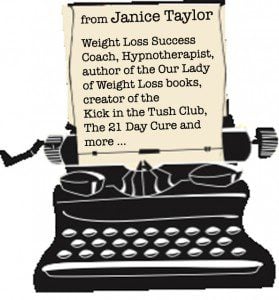 Are you hungry? Or, are you hungry? And, if you are hungry; are you physically hungry or emotionally hungry? Seriously, emotional hunger and physical hunger are the two main types of hunger. Familiarizing yourself with the cues associated with each can help you to avoid overeating!
So, read on, ingest this information on a cellular level so that you can evaluate your hunger and make smart choices!
Emotional Hunger:
Is sudden; comes on with virtually no warning. Boom, you are hungry!
Is for a specific food, like a craving. "I've got a jones for ice cream."

Is felt above the neck. No stomach growling.

Is urgent, as in feed me NOW.
Is more than likely triggered by difficult situations and/or feelings, intense or otherwise.
Involves automatic, "chain eating" and/or mindless eating.
Overrides feelings of being sated, causing one to keep on eating.
Is known to trigger feelings of guilt, remorse and sadness.
Physical Hunger:
Comes on gradually.
Emerges from a physical need.
Seeks food, real food, a variety of foods (not a specific craving).
Involves thinking; deliberate choices and awareness.
Is felt in the stomach. Ohhhh, those growling sounds; are they coming from you?
Stops when sated.
Understands that the body needs food.
For more wellness and weight loss magic, join Our Lady of Weight Loss's KICK in the TUSH Club/FB!
Spread the word–NOT the icing,
Janice Taylor, Life & Happiness Coach, Author, Artist, Positarian
wise * fun * utterly useful
———————————————————————————-
For the best life, wellness and weight loss wisdom, visit Janice:
Our Lady of Weight Loss
sign up for the Kick in the Tush Club e-newsletter