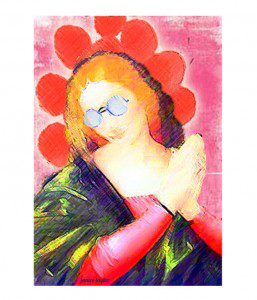 On a scale of 0 to 10, ten being the highest (zero being the lowest 🙂 duh) … How confident are you? How good do you feel about yourself? Self-confidence is extremely important in almost every aspect of our lives; in particular, permanent weight removal. If we don't truly respect and have confidence in ourselves, we are more likely to head to the fridge and stuff those uncomfortable feelings down.
The good news is that self-confidence is yet another muscle to build up and build on. It is simply a matter of focusing on all that you do well; all that is good about you. When (not if) you follow my tips on How to Build Self-Confidence, you might be surprised to find out that there's a lot more fabulous in you than you thought!
How to Build Your Self Confidence Muscle
Awareness First: Start pumping your self-confidence muscle by recognizing and acknowledging all that you accomplish on a daily basis. No matter how big or small.
Confidence Diary: Keep track of your daily accomplishments in a diary/journey. Identify any goals that you may have reached, positive behaviors, positive feedback from others (a.k.a. compliments), and anything that you may have handled in a positive way!
Carry Your Log With You: Keep the daily log or diary on hand so that you can jot down your achievements/accomplishments in the moment, rather than waiting and risk forgetting.
Combine Diaries: Between our gratitude journals, self-confidence logs, calorie counts, et al., we could be carrying around 20 pounds of journal books. Instead, combine all, keeping your pertinent information in one place.
Start NOW: Because NOW is the best time to start! What might you write in your self-confidence success log? How about…"I'm thinking about keeping a self-confidence log. Wow! Great first step."
Break Your Arm: My grandmother used to say, "Don't break your arm patting yourself on the back." Sorry, Granny. Bad advice. Break your arm, every chance you get!
The Important Thing… is that you: Note your accomplishments in some way, shape or form so that you give yourself the credit you deserve! Feel your self-confidence muscle growing? Work it daily!!
For more weight loss and wellness wisdom, happy talk, giggles and chortles, join Our Lady of Weight Loss's KICK in the TUSH CLUB/FB!
Spread the word–NOT the icing,
Janice Taylor, Life & Happiness Coach, Author, Artist, Positarian
wise * fun * utterly useful
———————————————————————————-
For the best life, wellness and weight loss wisdom, visit Janice:
Our Lady of Weight Loss
sign up for the Kick in the Tush Club e-newsletter