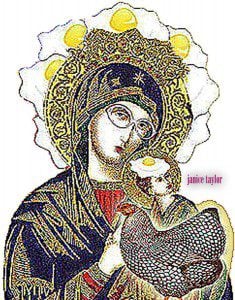 Did you hear about Edamame and Weight Loss? Going steadily together, researchers tell us that edamame (a.k.a. soy beans) which supplies a full 17 g of protein per cup, is a Super Duper POW Slimming Food!
Reports from the Federal University of Vicosa indicate that those who protein for their morning meal, burn about 70 more calories per day than those who fill up on carbs and fat!
Here follows a healthy 'breakfast burner.'
Edamame-Spinach Scramble a.k.a. the Breakfast Burner
INGREDIENTS:
2 large eggs or 4 egg whites
1 tablespoon 2% milk
1 teaspoon olive oil
2 cups fresh raw spinach leaves, loosely packed
1/4 cup shelled edamame, frozen or thawed
1/8 cup red pepper, chopped
1/4 cup shallots chopped
2 cloves garlic, minced
1/3 cup feta cheese, crumbled
1 medium tomato, chopped
2 teaspoons fresh basil, chopped
Salt and pepper to taste
INSTRUCTIONS:
Whisk eggs and milk. Set aside.
In nonstick medium frying pan, add olive oil. Set to medium heat.
When hot, add spinach, edamame, red pepper, shallot, and garlic.
Sauté until spinach shrinks down and shallot is brown. (Just a few minutes.) Pour in egg/milk mixture.
Stir until eggs are cooked.
Turn off heat and sprinkle feta over the top.
Top with tomatoes. Cover frying pan with lid.
Let it sit for a couple of minutes, so that the cheese melts and the tomato warms, while you give yourself a well-deserved pat on the back for creating such a stupendously delish breakfast that will most definitely keep you fueled throughout the morning, straight through till lunch (maybe even a late lunch, or hey, why not dinner).
For more super slimming, join Our Lady of Weight Loss's KICK in the TUSH CLUB/FB.
Spread the word–NOT the icing,
Janice Taylor, Life & Happiness Coach, Author, Artist, Positarian
wise * fun * utterly useful
———————————————————————————-
For the best life, wellness and weight loss wisdom, visit Janice:
Our Lady of Weight Loss
sign up for the Kick in the Tush Club (almost weekly) e-letter