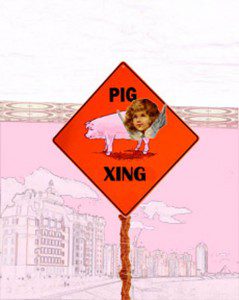 How mean are you? To others? To yourself?
Our Lady of Weight Loss has received hundreds, actually thousands of emails from readers who "confess" their self-sabotaging and mean-spirited words, which are sadly and unfortunately directed at themselves!
Dear Our Lady of Weight Loss,
Forgive me for I have sinned.
I called myself, "fat, disgusting, lazy,
messy, stupid"… and more,
which left me feeling rotten to my core.
So, I deep sixed my feelings…super-sized the chips,
lots of extra dips.
~ from – Negative Fork Tongue
***
All is forgiven, move on!
~ Our Lady of Weight Loss
Words, thoughts and sentiments that belittle, bring forth feelings of shame, are harsh and even abusive.
"I'm fat."
"I'm disgusted with myself; I'm lazy."
"I don't know what's wrong with me."
"I hate myself."
"I'm a pig."
"I have no willpower."
Your life is the result of your own making–your own thoughts–your own self-talk. Positive beliefs about yourself, positive self-talk, will create the positive and powerful energy you need to fuel you as you reach your goals.
1. Tune into your thoughts.
2. When you hear a negative one, erase it. Imagine that there is an ole' school eraser in your mind's eye. See the thought written on your internal blackboard. Erase it old school style.
3. Chalk in hand, turn it around. Write a positive affirmation in your mind's eye.
4. Chew on the beauty and truth of your greatness.
"I love myself."
"I am motivated to create my best life."
"I am bringing forth, in this moment, the best version of me."
For more positive self-talk, positive feelings, positive results–all things positively positive, visit: Facebook/Kick in the Tush Club!
Spread the word–NOT the icing!
Janice
Dictated but not read by OLWL. Excuse all typos!
———————————————————————————-
For the best life, wellness and weight loss wisdom, visit Janice:
Our Lady of Weight Loss
sign up for the Kick in the Tush Club e-letter
join and chat: Kick in the Tush Club/Facebook