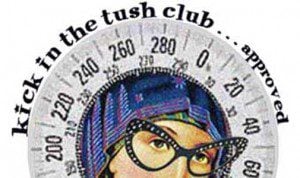 He who can no longer pause to wonder and stand rapt in awe, is as good as dead; his eyes are closed. ~ Albert Einstein
Happy Spring Tushkateers! Can you hear the birds chirping? Louder than it was yesterday, yes? That's because the spring equinox (a.k.a. vernal equinox) is swiftly approaching. March 20 at 11:02 a.m. to be exact, at which time about 1800 bird species are set to start their migration home.
Do you think said birds have received the memo? Have they adjusted their take-off times to the zone in which they are currently chirping?
Oh well, I'll have to trust that the birds will get it right, and I will chirp with them a happy song of spring! (see Spring Lighter #9)
Spring is a time of renewal, rebirth, rejuvenation, reinvention, re-re-re! A time to roll out "Happy" in a big way. Seriously, doesn't the mere mention of spring give a bounce to your step? A lift? Bring forth a happy thought???
If yes, great—here are 9 Spring Lighter Dandelion Thoughts to add to your happy state of mind; and if no, no problem –here are 9 Spring Lighter Dandelion Thoughts to help reboot your mind and set it to joy.
9 Spring Lighter Dandelion Thoughts!
1. Speaking of flowers. Imagine a garden of the most popular spring blooms, to include tulips, hyacinths, primroses, daffodils, azaleas, iris, daisies, lilacs, lilies and dandelions! Ahhh…spring!
2. The first of these to be seen is the dandelion, who (feels like a who to me, not a which or a that) originated in Asia. Dandelions can be used as food and medicine and its seeds are an important food for many a small bird.
3. Common animals and (pretty) insects associated with spring are about to be seen! To include, depending on your whereabouts, rabbits (cottontails a plenty in Tucson), eagles, frogs, hummingbirds, robins, deer, foxes, bears, bats, ground squirrels, hedgehogs, bees, butterflies, and ladybugs. (Hummingbirds are pecking and drinking from my orange/red flowers right now!!! Holy GoodGodOhMighty! This is heaven!),
4. Spring fever is real! It commonly occurs when a sudden warm spell suddenly follows a cold spell. As the temperature rises, the blood vessels expand so that the blood can be carried to the body surface where heat can escape. The body may also experience physiological changes due to changes in diet and hormone production. Some people experience an energetic feeling to this reaction. Do you? Jumping energetically?
5. With Spring fever comes spring cleaning. Some believe that spring cleaning dates back to the Persian New Year, at which time "Khoneh Tekouni" (translation: "Shaking the House") is practiced. Are you ready to shake it?
6. Children grow faster in spring.
7. Birds fly back northward to settle and have their families. As I mentioned above, the migration begins tomorrow as1800 bird species head "home!"
8. Baby birds learn to sing. Baby birds are born with the ability to sing, but they must learn the specific songs of their species. It is believed that they learn these songs between 10 to 60 days of age and they begin to sing them (for you and me) the following spring, as they mature at a ripe 300 days.
9. And how about those spring songs. Singers who have sung about spring include Van Morrison (Celtic Spring), Billie Holiday (Some Other Spring) and Frank Sinatra (Suddenly it's Spring). And who could forget, Let's Sing a Gay Little Spring Song from Bambi??? Definite worth the click. Three cheers for the owl!
For more happy spring thoughts, visit our Facebook/Kick in the Tush Club chapter, where you'll find a link to this fully loaded Kick–and feel free to leave comment(s) there! Okay? Okay!!!
LAST CHANCE: For more ways to celebrate spring light, create abundance and live in possibility–sign up for my workshop at Rowe Camp & Conference — FEED YOUR SOUL, CHANGE YOUR WEIGHT–the weekend of March 29-31 at Rowe Camp and Conference Center, in Rowe, Massachusetts (the Berkshire Mountains; unbelievably, stunningly beautiful) for what is sure to be a mind changing, life changing, enlivening experience. Feed Your Soul at Rowe!
Spread the word–NOT the icing!
Janice
PS: Dictated but not read by OLWL. Excuse all typos!
———————————————————————————-
For the best life, wellness and weight loss wisdom, visit Janice:
Our Lady of Weight Loss
sign up for the Kick in the Tush Club e-letter
join and chat: Kick in the Tush Club/Facebook