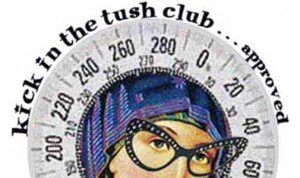 This morning, while sitting and staring out the window, sipping that magical first cup of coffee, I witnessed a miracle.  The Sunrise.  The grey clouds cleared, the sun peeked out and the sky a magnificent shade of blue.  Another day, a new dawn.  Wow!  Thank you!
And I wondered, "In what manner or miracle will this day unveil itself to me?   How might I see the day in its best light?  How might I influence my day?"
It was then that the metaphorical light bulb went off.  Why not designate Thursday's as "One Word to Live By Day."  Choose one word that helps to create a vision for your day.
We could easily write words on cards, words to live by, words that capture our imagination, and every Thursday morning, bright n' early, I could pull a card out of the word hat.  Together, we set our intention to live by that word on that day.
I say, let's try it!  I am happy to compile our "best words to live by."  Make cards, pull a card out of the proverbial "word hat" on Thursday morning, and post it here.  I will accompany the word with quotes that reflect the one word; that will help to get our one word in motion.
Under the seal of Our Lady of Weight Loss, home of the Kick in the Tush Club, I hereby designated Thursday's as "One Word to Live By Day."  #OneWord
1.  Send your ONE WORD to Live By to me. (post below, or post on KITT Club/FB page)
2.  Word Cards will be created and tossed into the "hat."
3.  Thursday's will be the day that the word is revealed.
Today, let's start our new venture with ADVENTURE.   What does your today's adventure look like?
"The big question is whether you are going to be able to say a hearty yes to your adventure." ~ Joseph Campbell
"Lets keep the car in drive and leave it all behind." ~ John Mayer
"Do not go where the path may lead, go instead where there is no path and leave a trail." ~ Ralph Waldo Emerson
"And the day came when the wish to remain tight in a bud was more painful than the risk it took to blossom." ~ Anais Nin
"Life is not a journey to the grave with the intention of arriving safely in a pretty and well preserved body, but rather to skid in broadside, thoroughly used up, totally worn out, and loudly proclaiming – "WOW – What a Ride!" ~ Anonymous
"Security is mostly a superstition. It does not exist in nature, nor do the children of men as a whole experience it. Avoiding danger is no safer in the long run than outright exposure. Life is either a daring adventure or nothing." ~ Helen Keller
"Twenty years from now you will be more disappointed by the things you didn't do than by the ones you did do. So throw off the bowlines. Sail away from the safe harbor. Catch the trade winds in your sails. Explore. Dream. Discover."  ~ Mark Twain
"The tragedy of life is not that it ends so soon, but that we wait so long to begin it." ~ W.M. Lewis
Hungry for more adventure?  More words to fuel your day?  More fun? Then join Kick in the Tush Club/Facebook!
Spread the word–NOT the icing!
Janice
———————————————————————————-
For the best life, wellness and weight loss wisdom, visit Janice:
Our Lady of Weight Loss
sign up for the Kick in the Tush Club e-letter
join and chat: Kick in the Tush Club/Facebook!
Check out my workshop @ Rowe Camp and THEN … register