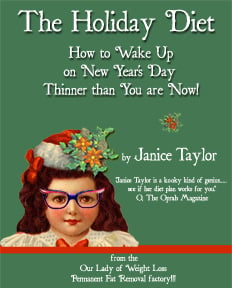 If you want to LOSE WEIGHT FAST, then create an Environment that 'Feels' Comfortable, Relaxing and Inviting!
Dark, cluttered rooms can create a disagreeable experience.

Are we merely reacting to the physical space? Or are we intuitively picking up the energy of the room?
Clearing space, cleaning up and creating order can present more than just an opportunity to tidy up.
The act of cleaning can also be used as a ritual that frees space of old energy. It is particularly important to clear a space that was occupied by someone who was ill, a room in which a dreadful squabble had taken place, or if a negative person simply lived there.
Here are some important questions to consider as you walk through your home and sense the energy in each and every room
. Some spaces may only need a thorough cleaning, while others may need a more substantial clearing – a cleansing ritual – in which case you may have to drum, clap and/or burn sage.
1. What type of environment do you want to create? Energized? Relaxed?
2. Do you want to invite a new relationship into your life?
3. Do you want to manifest prosperity?
4. Are you in a rut; need a fresh start?
5. Are you feeling fatigued; need a surge of energy?
6. Do you want to enhance your spiritual development?
7. Is your sex life in the dumpster? (Check for dust bunnies under the bed.)
8. Do you want to permanently rid yourself of excess weight?
9. Do you want to create an environment that supports your efforts to permanently remove those pounds?
Old energy hangs tight, so while cleaning and cleansing, be sure to reach under beds and in the back of closets to send a clear message that its time for it to go.
It works!!! There is definitely a connection between environmental clutter, mental clutter and body clutter. Declutter your environment let go of the old energy and make space for the new you!
More QUICK WEIGHT LOSS Tips
:
20 Quick and Simple Weight Loss Tips
Unexplained Phenomenon:
Your Appetite!
Do you suffer from
Dead Weight Syndrome
?
The Holiday Diet
: How to WAKE UP THINNER on New Year's Day! is an ongoing e-program.
Spread the word … NOT the icing!
Janice
If YOU Want to WAKE UP THINNER? then go to THE HOLIDAY DIET for details on the e-book, community and more!
________________________________
Does your weight loss chart look like an EKG?
In need of a coach?
Write Janice
!
Follow Janice on Twitter and/or Facebook!
Required Reading:Our Lady of Weight Loss: Miraculous and Motivational Musings from the Patron Saint of Permanent Fat Removal an OPRAH BOOK CLUB pick: Summer 2009 – Buy NOW!
Join the Our Lady of Weight Loss's Kick in the Tush Club: Beliefnet Chapter.
Write Janice Taylor, Weight Loss Coach, Certified Hypnotist, Author and 50-pound big-time-loser for an introductory one-on-one coaching session.
Visit: www.OurLadyofWeightLoss.com
www.JaniceTaylorLiving.com