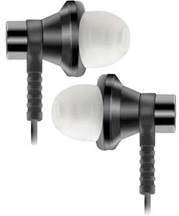 Both Our Lady of Weight Loss and I have been keeping an eye and an ear out for gifts for our Hot Picks Holiday Guide! Our criteria: Under $20 and useful!

This week's hot pick from the UNDER $20 – Our Lady of Weight Loss HOT PICKS Holiday Guide
!

Coby HIGH-Performance Isolation Stereo Earphones
I've been wanting stereo earphones for quite some time now! Something not too crazy expensive, comfortable to wear, that sound good, too and I found it! Worth a look-see!
Check out:
Coby HIGH-Performance Isolation Stereo Earphones
More Hot Picks:
The Money Diet:
Lose Weight; Make Money
The Color Orange?
Dieters friend???
The Holiday Diet
: How to WAKE UP THINNER on New Year's Day!
Spread the word … NOT the icing!
Janice
If YOU Want to WAKE UP THINNER? than go to THE HOLIDAY DIET for details on the e-book, community and more!
________________________________
Does your weight loss chart look like an EKG?
In need of a coach?
Write Janice
!
Follow Janice on Twitter and/or Facebook!
Required Reading:Our Lady of Weight Loss: Miraculous and Motivational Musings from the Patron Saint of Permanent Fat Removal an OPRAH BOOK CLUB pick: Summer 2009 – Buy NOW!
Join the Our Lady of Weight Loss's Kick in the Tush Club: Beliefnet Chapter.
Write Janice Taylor, Weight Loss Coach, Certified Hypnotist, Author and 50-pound big-time-loser for an introductory one-on-one coaching session.
Visit: www.OurLadyofWeightLoss.com
www.JaniceTaylorLiving.com