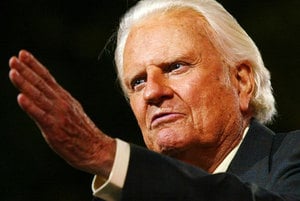 Should Christians such as Billy Graham who read aloud the Bible's admonitions against "sin" be banned from the airwaves for using "hateful speech"?
The Southern Poverty Law Center thinks so — recommending that the national press should blacklist — refuse to quote or give any publicity at all — to 13 Christian groups that have opposed same-gender marriage and the end to "Don't Ask, Don't Tell" in the military, basing their objections on biblical grounds.
However, Speaker of the House John Boehner, 150 national leaders and 24 members of Congress say the Southern Poverty Law Center's blacklist should be ignored since such a ban stifles public debate of vital issues — blocking all but "politically correct" points of view.
Among the 13 groups recommended for blacklisting are the Rev. Donald Wildmon's American Family Association, James Dobson's Family Research Council and Louis Sheldon's Traditional Values Coalition — high-profile groups with long records of opposing profanity on the airwaves, legalization of child pornography, public funding of abortion on demand, promotion of homosexuality and attacks on Christianity.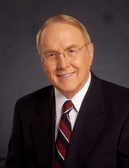 The Family Research Council was founded in 1981 by James Dobson as a part of Focus on the Family, but became an independent entity in 1992. Its promotes traditional family values by advocating and lobbying in areas such as divorce, homosexuality, pornography and abortion. Headed for years by Gary Bauer, the FRC's current president is Tony Perkins. The American Family Association defines itself as "a Christian organization promoting the biblical ethic of decency in American society with primary
emphasis on TV and other media." It pursues its views through


boycotts, action-alert e-mails, publications on the AFA's websites, in the AFA Journal, through broadcasts on American Family Radio's 180 radio stations in 28 states and by lobbying.
The Traditional Values Coalition claims to represent over 43,000 U.S. congregations and promotes a "moral code


and behavior based upon the Old and New Testaments." It considers traditional values to include a belief "that Jesus Christ is the Son of God and that the Lord has given us a rule book to live by: The Bible."
"Even as the Southern Poverty Law Center points out that the number of U.S. hate groups has topped 1,000 for the first time," reported the Christian Science Monitor, "the civil rights organization is receiving flak from critics who say an overbroad definition of 'hate' vilifies innocent people and stifles vigorous debate about issues critical to America's future."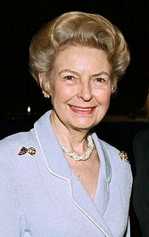 Those denouncing SPLC's proposed shunning included Eagle Forum's Phyllis Schlafly, Southern Baptist Convention spokesman Richard Land, former Secretary of Education and bestselling author William Bennett, Prison Fellowship founder Chuck Colson, chief executive officer of Concerned Women for America Penny Nance, former U.S. Senator Rick Santorum, Mathew Staver, president of Liberty Counsel and David Stevens of the Christian Medical Association.
The SPLC has for years pursued anti-discrimination cases. It received considerable publicity for suing the Ku Klux Klan and other white supremacist groups.
Has it stepped too far from its roots by accusing Christian groups of practicing "hate" and pressuring the news media not to quote the groups' spokesmen — or give their activities any publicity?
"The intent is to silence some of the most effective defenders of our faith," said Billy James Hargis II, president of Christian Crusade Newspaper. He said the SPLC in recent years has disintegrated into "nothing more than a liberal money-raising machine."
The Washington Times newspaper added that "even some liberals have accused it of financial mismanagement and misleading fundraising practices."
The SPLC branded as "hateful" organizations which have led the battle against "Don't ask, don't tell" in the U.S. military and a number of moral issues such as perversion on TV and abortion.
Smaller groups included in the proposed ban were Abiding Truth Ministries of Springfield, Massachusetts; the Chalcedon Foundation of Vallecito, California; and the Faithful Word Baptist Church of Tempe, Arizona.
In each case, the organizations base their views on their literal interpretation of the Bible.
Family Research Council President Perkins said the SPLC's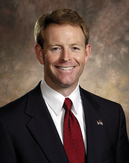 accusations are "a desperate attempt for attention" by a group that is losing its relevance.
"It's further evidence that they're out of ideas," Perkins said. "They tried to do the same thing with the 'tea party' movement, they tried to characterize them as hate groups. They can't win, so they engage in character assassination."
About 150 public officials and pro-family leaders not only denounced the attempted blacklisting, but publicly supported the targeted groups in full-page ads in several national venues.
The ad said they "stand in solidarity" with the slandered organizations, which the ads said "are working to protect and promote natural marriage and family."
Attempting to smear the Christian organizations "is intolerance pure and simple," the ad said. "Elements are trying to shut down informed discussion of policy issues that are being considered by Congress, legislatures and the courts. Our debates can and must remain civil – but they must never be suppressed through personal assaults that aim only to malign an opponent's character."
This is particularly worrisome since in Europe and a number of other countries, any criticism of homosexuality or Islam is automatically deemed "hate speech," thus prohibiting any debate of the issue.
In Canada, a Christian television show was recently reinstated after being taken off the air in response to the host's comments about homosexuality.
Although "Word TV" is back on the air, the Canadian Broadcasting Standards Council is prescreening its content.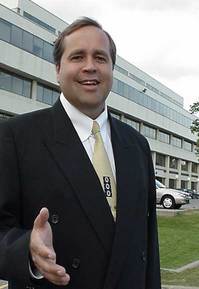 "We spoke against a new, proposed, sex-education curriculum that would teach gender identity, six genders, and sexual orientation to our children," explained Dr. Charles McVety, president of Canada Christian College and host of the show. "I believe that this curriculum was for the purpose of teaching our children to be homosexuals.'
McVety also spoke against a $400,000 Canadian government grant for a homosexual pride parade, which the government ultimately withdrew because of nudity and other illicit behavior.
However, Canadian broadcasting afforded McVety no hearing. Instead, it ruled that he had breached the broadcasting code of ethics. In reference to his comments criticizing the parade, the council ruled that the preacher used the term "sex parade" in a derogatory way during a sermon.
"The criminal code says the people in the parade should be prosecuted," rebutted McVety. "But somehow, I am the one prosecuted for speaking against this."
McVety has been told if he commits further "offenses," he will be permanently taken off the Canadian airwaves.