After decades of portraying Christians as hypocrites, crazies and bigots, Sunday night on prime-time TV, a main character actually prayed over her meal, then led others in a prayer of thanks "in the name of the Father, the Son and the Holy Spirit."
Actually, Christians regularly surface on reality TV, such as American Idol or Undercover Boss. That's because real-live Americans actually do believe in God, do seek His guidance, and give Him thanks, as opposed to the fictional, totally secular Americans usually scripted by Hollywood.
Sunday night on cable network TNT's fourth episode of the science-fiction series Falling Skies showed a central character, Lourdes, played by Seychelle Gabriel, pausing to say grace before eating — then later leading other characters in a prayer of thanks to the Lord.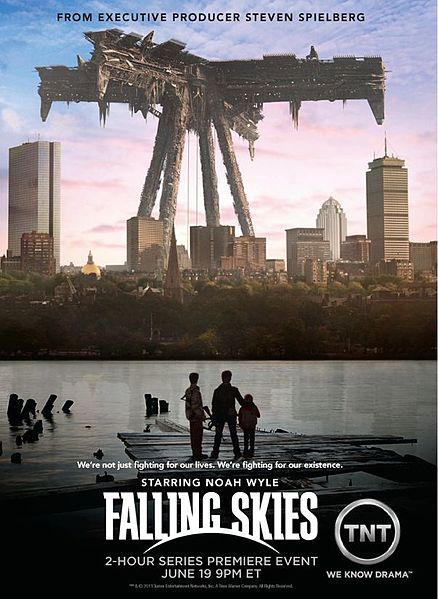 Falling Skies was created by Robert Rodat and movie legend Stephen Spielberg, the show's executive producer.
The opening episode three weeks ago began six months into an alien invasion that had destroyed 90 percent of humanity, shut down the power grid and destroyed the military. Fictional character Tom Mason, a former Boston University history professor, became the second-in-command of the "2nd Massachusetts Militia Regiment," a group of civilians and fighters who escaped Boston's destruction.
Their name alludes to the 1776 Massachusetts militia in which civilians led an impossible revolution against the greatest military force in the world at the time, the British.
The series premiered June 19. Its two-hour premiere was watched by 5.9 million viewers, making it cable television's #1 series launch of the year.
The character Lourdes is a former college student who helps as a medic and has a crush on a 17-year-old main character, Hal.
Here's hoping we see a lot more of her — and that the scriptwriters don't do their predictable worst and turn her into a Scripture-chanting psychopath.