Casey Anthony wants to write an inspirational book – advice about "love, life and most important – God," she wrote to another inmate during her three years in jail awaiting trial.
Due to the high profile of her murder trial, which was broadcast live worldwide, publishers could be expected to bid as much as $1 million in advances for such a book. Anthony was found innocent Tuesday of killing her 2-year-old daughter Caylee. The child's body was found in an Orlando-area swamp a month after the toddler disappeared.
Jailhouse letters that Anthony wrote while incarcerated in the Orlando County Jail in 2008 and 2009 told fellow inmate Robyn Adams that she dreamed of setting the record straight about herself through a book.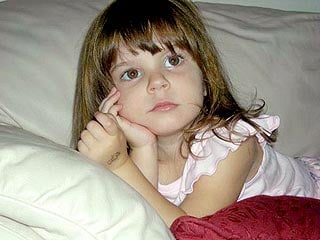 Anthony stated, "It's a way to settle many rumors and to share my insights about love, life and most important, God. Who knows?"
How would the public react to such a tome? "Look for book burning to come back in style right around the time this thing hits the shelves – if any publisher is foolish enough to actually sign a book deal with this woman," sneered media gadfly Perez Hilton.
Anthony's aunt, Pamela Plesea told the morning show "Fox and Friends" that all profits for any book should be put into a fund honoring Caylee.
"I had a dream I was pregnant," Anthony wrote in another letter. "It was like having Cays all over again (referring to daughter Caylee). I've thought about adopting, which even sounds weird to me saying it, but there are so many children that deserve to be loved."
Anthony also revealed other tidbits in a story published by the British newspaper the Daily Mail, such as having her teeth whitened, being able to wear underwear "that fits" and becoming a "part of society" again after her release, as well as getting manicures and pedicures.
"I want to embrace the many joys of being a lady," she wrote. She also referred to starting her own business, stating, "When are we going to sit on the beach, drinking cocktails and planning our future business?"
The idea that she could receive $1 million to write such a book provoked shocked disgust on the Thursday morning news shows. Anthony's attorneys have expressed their own disgust with the media – saying that commentators convicted Anthony and led the public to believe she would be convicted. Juror Jennifer Ford told ABC News that her own consciences was clear – that there was insufficient evidence about how Caylee died much less who was responsible.
But how receptive will the public be to a book by Anthony?
"I think everybody would love to hear her story, true or not," said Orlando attorney Richard Hornsby, a legal analyst for a local TV station. "America just wants to consume this kind of dysfunction."