Don't plan on carrying your Bible with you if you're flying to Saudi Arabia. It will be confiscated at the airport. So will your cross necklace and your child's WWJD (What Would Jesus Do?) bracelet.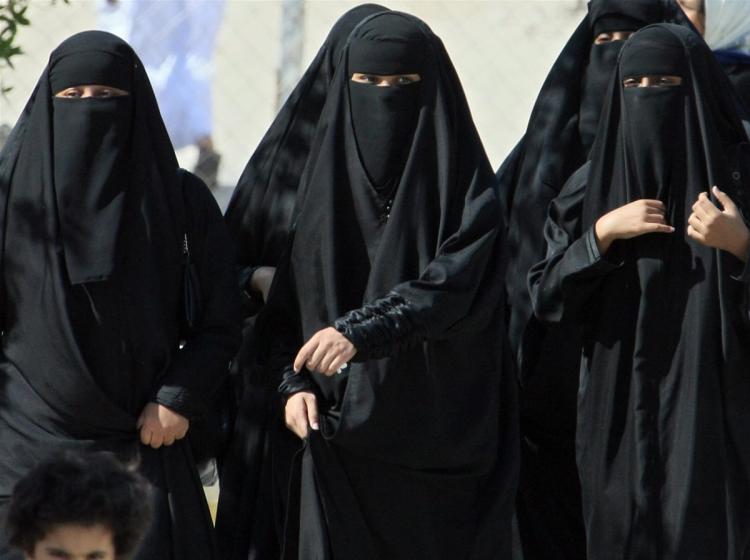 That's the message buried in the brouhaha surrounding the non-announcement that Delta Airlines has partnered with Saudi Arabian Airlines — just as American Airlines partners with British Airways — to provide seamless service between the two air carriers' routes.
Delta has a long list of foreign airlines with which it cooperates — all part of Delta's SkyTeam program.
A few days ago, a wild rumor hit the Internet that as a result of the partnership, Delta would have to impose a "no Jews" rule on its flights. Indeed, Jews and Israelis, or passengers carrying any non-Islamic article of faith, will not be able to fly Saudi Arabian Airlines flights from the U.S. to Saudi Arabia.
However, no Delta flights will fly directly to the oil-rich desert kingdom.
The Saudis will enforce their own noxious rules on their own airline.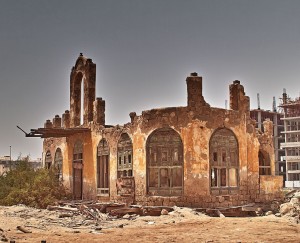 Only Muslims are permitted in the holy city of Mecca. No Bibles are permitted in the country. Military chaplains have to remove their cross insignias from their collars. Holding a church service in Saudi Arabia is punishable by deportation for non-Saudis and possible death for Saudi citizens.
'Saudi Arabia, which is governed by strict Islamic law, requires citizens of almost every country to obtain a visa," reports the Religious News Service. "People who wish to enter the country must have a sponsor; women, who must be dressed according to Saudi standards of modesty, must be met at the Saudi airport by a man who will act as a chaperone.
"Saudi Arabia bans anyone with an Israeli stamp in their passport from entering the country, even in transit. Many Jews believe the kingdom has also withheld visas from travelers with Jewish-sounding names.
"Religious items such as Bibles that are not related to Islam may be confiscated at the airport."
Yes, the policy is obnoxious.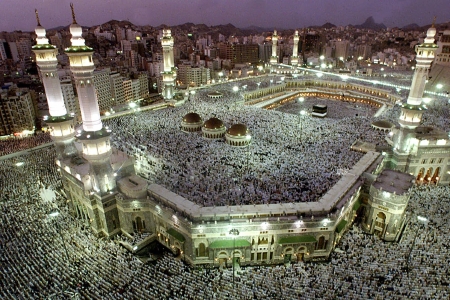 Colby M. May, senior counsel of the American Center for Law and Justice, said his office is trying to determine if the agreement runs afoul of U.S. law.
"The very idea that there is a common carrier airline service that would deny an American citizen in America access to their services because they are Jewish or have religious items such as a yarmulke, a cross or a priestly collar, is deeply disturbing," May said.
May said he is "trying to get answers" from Delta.
"They have not responded in a way that answers the question," he said. "Hopefully they'll do so."
Delta told the Religious News Service that it "does not discriminate, nor do we condone discrimination against any protected class of passenger in regards to age, race, nationality, religion, or gender."
The airline noted it has no control over who may fly to Saudi Arabia.
"Delta must also comply with all applicable laws in every country it serves," adding that passengers are responsible for obtaining the necessary travel documents required for entry.
"If a passenger travels without proper documents, the passenger may be denied entry into that country and our airline may be fined," the statement said.
The Jan. 10 agreement allows Saudi Arabian Airlines to become a member of SkyTeam in 2012 after "fulfilling all membership requirements," according to a SkyTeam statement. The Saudi airline is SkyTeam's first member from the Middle East.
The policy has deeply angered U.S. Jewish groups, especially since Delta is an American carrier.
"Saudi Arabia, a U.S. ally, should be strongly condemned for its despicable discrimination against Jews," said Kenneth Bandler, a spokesman for the New York-based American Jewish Committee.
"For an American company, our nation's values should trump narrow business interests. Delta should be the first to reject Saudi airlines as a SkyTeam member."
Dan Diker, secretary general of the World Jewish Congress, said he hoped "Delta will not be complicit with what appears to be a demonstrably anti-Semitic and racist policy by Saudi Arabian Airlines."
However, the message is not that Delta has a new "no Jews" policy — despite the headlines and the chatter on the Internet. No, Delta has a new partner with bad manners. And, just like your mother taught you, sometimes you've got to re-think your friends.