"God, bring an angel to my side," prayed the desperate, screaming wife as she struggled to lift a car off of her husband's chest. "Help me!"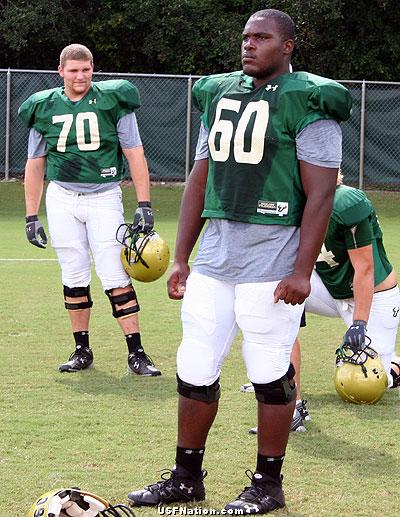 In the parking lot of the Bull's Den Cafe near the University of South Florida, tow truck driver Pedro Arzola, 34, was pinned under the right front tire of a 1990 Cadillac Seville owned by Chris Merrick, a cook at the restaurant.
When preparing to tow the broken-down vehicle to a repair shop, Arzola remembers in a bit of a blur that the car somehow lurched forward, knocking him down.
It dragged him about 10 feet, one tire pinning his chest.
His wife, Maria Uribe, was napping in the cab of her husband's truck when it lurched and she suddenly heard shouting.
It was "like a horror movie," she told the Tampa Times.
She leaped out and futilely began trying to help Merrick and dishwasher Marcus Baker lift the car off of her husband. She screamed for help. They couldn't lift the 3,500-pound Cadillac.
Maria says she called out to God for what "in Spanish, we say, 'milagro.'" A miracle. She desperately needed a miracle. "There was a lot of blood," Maria told the Times.
College student Danous Estenor pulled into the restaurant parking lot. He was hungry, he remembers, but for some unknown had an extra urgency that evening to go to the cafe. He shrugs, unable to explain it.
In the parking lot, the communications major heard Maria screaming for help.
"I could just see his legs," remembers Estenor, 21, the son of immigrants from Haiti. "The car is crushing him. He's not moving. I'm thinking, 'Oh, God, this guy is going to die.'"
"I saw a lady trying to lift a car all by herself," he told a reporter at the Palm Beach Post. "I walked to the side where she was and saw a gentleman's legs sticking out on the ground. His legs weren't moving so I didn't know how long he had been under the car or if he was still alive. I tried to lift the car in the middle, near the doors, but I couldn't get it. So I backed up for a second and went toward the back of the car, by the back tire, where the jack goes."
"I tried to lift the car," remembers the 6-foot-3, 295-pound student who works out with the University of South Florida football team. "When I first tried, it didn't budge."
So, he said a little prayer. He's big, but not enormous. He hopes to compete for a starting spot next fall as a red-shirted junior.
"I backed up," he says. "I don't know. But I felt this energy come."
He took a deep breath. "That's when I felt extra strength, and I went to try to lift again. This time I lifted the car up, and the next thing you know the gentlemen is out, on his hands and knees, breathing heavily. Maybe somebody helped him out. I don't know. I was just concentrating on trying to get the car up as high as I could."
Arzola suffered a dislocated shoulder and other minor injuries. He recovered fully and was able to return to work two weeks later.
Maria says Estenor is an angel.
He grins at the idea. He says he began shaking afterwards, disbelieving he'd been able to do what he'd just done.
"The shock of doing that …" he told the Sporting News magazine. "It's not an everyday thing you do."
The incident might have gone unnoticed except for a letter that the manager of the café wrote to USF Coach Skip Holtz.
"I wanted to let you know that Danous is a real hero," read the letter. "I know in my heart that without Danous there, the driver may not have survived. His quick thinking, willingness to help and strength saved that man's life."
"What a phenomenal story," Holtz told the Times. "Not all of us can lift a car. And Danous just walked away? I can totally see that. Just humble, quiet, keeps to himself."
Holtz read the letter to the team, embarrassing the sophomore.
"Ever since Coach Holtz read the letter, they all say, 'Oh, where's your cape?' " says Estenor. "It's not bad. They're just making fun."
"I always feel good when I do a good deed, to help somebody any kind of way. Small or big, as long as I can make a difference, I feel good about it."
"I still remember him," marvels dishwasher Baker. "I don't think we would have gotten (the car) up if it wasn't for him. It's like it was meant to happen. Every time I see him, I'm like, 'How did you pick up a car?'"
Maria knows.
She asked for a milagro for her husband.
And God sent Danous Estenor.