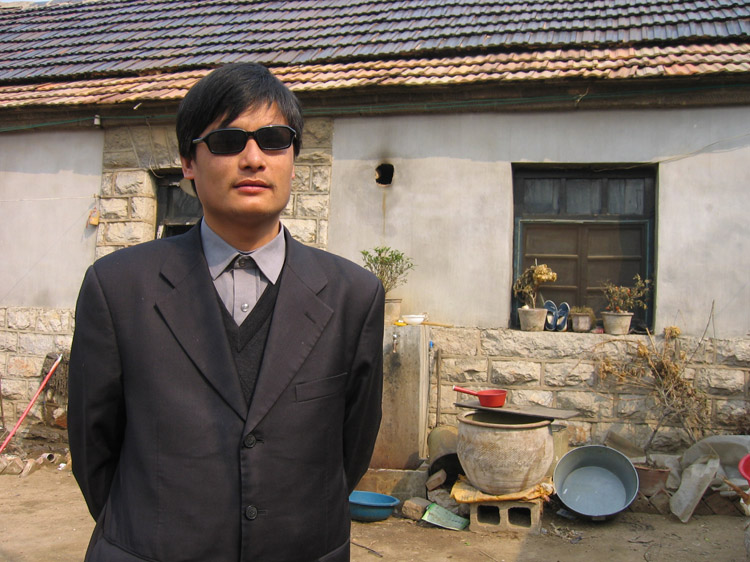 "They beat and tortured my husband and me for more than two hours," writes the wife of blind activist Chen Guangcheng — who dared to tell the world the horror of China's forced abortion policy.
The world's most populous nation has for years allowed couples to have no more than one baby. Those who defy authorities pay terrible consequences.
Time magazine named Chen in its list of "2006's Top 100 People Who Shape Our World." The Chinese government, however, handed him a four-year jail sentence.
The Communist Party which runs China does not tolerate whistleblowers.
Chen and his wife, Yuan Weijing, have been kept under an unofficial house arrest in their village in eastern China since he was released from prison last fall. 'Soft detention" is a common intimidation tactic against Chinese activists, and some house arrests have lasted years. Reporters trying to visit the Chen family have been kept away by plain-clothes police who patrol the village.
The couple's 5-year-old daughter has also been barred from leaving the home since Feb. 24, and Chen's mother is constantly followed by three men, even when working in the fields, Yuan wrote.
A group of 70 to 80 men led by a local Communist Party official stormed the couple's home in Shandong province's Shuanghou village on Feb. 18 and beat them for two hours, Yuan wrote. Her letter was posted Thursday on the website of the U.S.-based China Aid Association, a Christian rights group. China Aid founder Bob Fu says "a chain of carriers" helped to get the undated letter out of the village.
Chen passed out from the beating and Yuan may have suffered a broken rib and brow bone, she wrote.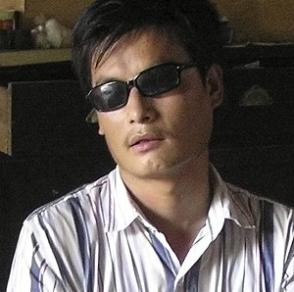 "I saw more than ten men, [they] surrounded Chen torturing him," writes Yuan. The blind activist was recently released after four years in prison and is now under house arrest along with his wife and child. "Some of them twisted his arms forcefully while the others were pushing his head down and lifting his collar up tightly."
During another raid of their home on March 8, Shuanghou's vice Communist Party secretary, Zhang Jian, punched Yuan in the head after she complained about authorities taking the family's property, she wrote.
Yuan's letter describes how police sealed their windows with sheets of metal to prevent escape, seized their computer, confiscated their books, stole Chen's white cane and grabbed toys belonging to their young daughter. They also posted surveilance cameras around the family's home.
While he was in prison, Chen was denied medical treatment and as a result, Yuan writes, his health is in jeopardy. Yuan's letter ends with a plea for legal action to protect their family.
"Why is the Chinese Communist Party determined to crush Chen?" asks Women's Rights Without Frontiers, which issued a statement condemning the house arrest of Chen and his family. "We demand their immediate release and medical attention."
Chen, a self-taught lawyer who was blinded by a fever in infancy, angered authorities after documenting forced late-term abortions and sterilizations and other abuses in his rural community. He was sentenced for instigating an attack on government offices and organizing a group of people to disrupt traffic, charges his supporters say were fabricated.
The alleged Feb. 18 beating came nine days after China Aid released a video of Chen describing his house arrest. That footage was the first word from Chen since his release in September.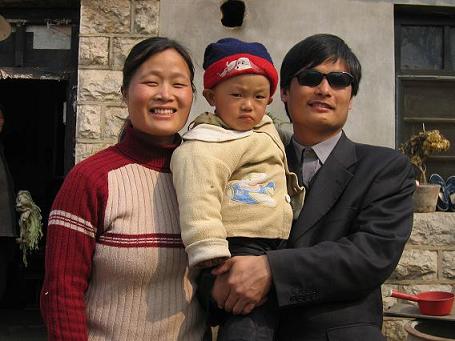 "I have come out of a small jail and walked into a bigger jail," Chen said in the video.
"The CCP wants the world to think that its One Child Policy is voluntary," said China Aid's Fu. "Chen, however, exposed the systematic use of forced abortion and involuntary sterilization in implementing this policy. His family has been languishing under house arrest since his release in October, 2010. Impoverished, beaten and blind, Chen nevertheless possesses the surpassing backbone to stand alone against the grinding juggernaut of this totalitarian regime. The CCP apparently perceives in Chen a real threat to its crumbling legitimacy.
"In pressing for justice for Chen and his family," said Fu, "let us not forget those for whom he has sacrificed his freedom: the families of China who are being shattered daily by forced abortion, forced sterilization and infanticide. The coercive enforcement of China's One Child Policy causes more violence against women and girls than any other official policy on earth. It is the greatest women's rights issue in the world today.
"No one supports forced abortion, because it is not a choice."