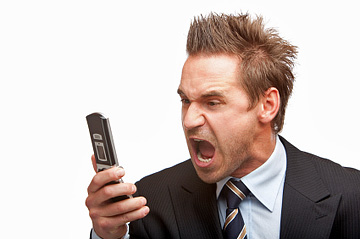 So, do we trust in God's protection and refuse to live in fear? Or do we accept wise counsel and adjust our lives accordingly?
Sometimes the news tests the Christian. In a stunning announcement the World Health Organization's International Agency for Research on Cancer said cellphones cause cancer. So, we all throw away our phones. Or we proclaim God's protection and keep using them … or we use ear plugs and quit holding the phones so close to our ears. Which is it?
But wait … what did WHO really say?
The jury is still out, says investment writer David Berman in the London Globe and Mail. What WHO actually said is that cellphone use is "possibly carcinogenic."
"This rather vague pronouncement puts cellphones in the same cancer-risk category as coffee – as in, it could be harmful, but they're not exactly sure," writes Berman.
So, remembering that our bodies are the temple of the Holy Spirit … what do we do?
Berman noted that investors are shrugging off the warning with their afternoon espressos: "Stocks of wireless providers were mixed in afternoon trading on Tuesday."
In fact, he wrote: "Verizon Communications Inc. was up 0.2 per cent and AT&T Inc. was up 0.4 per cent. In Canada, Telus Corp. was down 0.4 per cent and Rogers Communications Inc. was down 0.1 per cent, but BCE Inc. was up 0.1 per cent."
Apple , the iPhone maker, rose 2.4 per cent.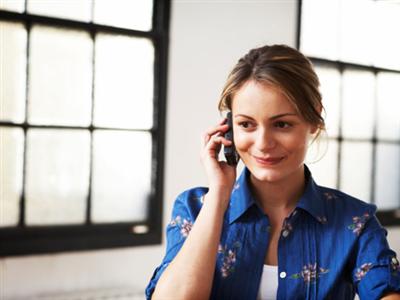 However, the WHO announcement came on the same day that the U.S. Supreme Court asked the Justice Department to offer its input on a disputed class-action suit that contends cellphone companies misled consumers about radiation and possible health risks.
The Washington Post and Cable News Network noted that the WHO panel called the phones "possibly carcinogenic," a finding that differs from WHO's earlier conclusion that there were no cancer risks. The rating is the third highest, falling below "carcinogenic" and "probably carcinogenic," the Post said.
One WHO panel member said consumers might want to switch to texting or using headsets — and stressed that more research is needed and the cancer link has not yet been proven.
So, where does that leave us? Do we step boldly? After all, the Bible tells of the Apostle Paul being bitten by a serpent and not even getting ill. And what about that promise that we can drink deadly poison?
And what about Deuteronomy 6:16 and Luke 4:12 that say we are not to test the Lord our God?