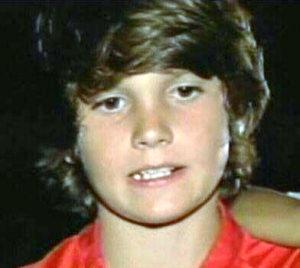 Demonstrating that the American can-do spirit is still alive and well, Florida fifth grader Michael Dashcer did what anybody would do when a six-foot alligator ate his fishing bait.
He tried to reel it in. When it attacked him, he whacked it senseless, wrestled it down, then dragged it home to show to his grandfather.
"In the annals of awesome kids stories, this has to rank at or near the top," quipped Vic da Silva and Chris Magor on their website WeInterupt.com. "This little scamp with the Justin Bieber haircut was out fishing with some friends when he inadvertently snagged a 6-foot alligator.
"While most kids (and adults) would run off in terror at the site of a very large gator, Michael did pretty well the opposite of that — he attacked the reptile with sticks, even rode on its back like a mini pony, before subduing and dragging it home."
"Dasher said the alligator ran at him," reported United Press International, "so he struck it with sticks and was eventually able to climb on the animal's back and wrestle with it. The boy was able to drag the gator back to his home, where his grandfather, Benjie Cox, called authorities."
Michael's buddy, Kentral Welch, 10, said he thought Michael had caught a big one.
"I thought it was a really big fish until I saw his face," Kentral said.
Michael's grandfather said when he saw the alligator in the front yard he called the Brevard County Sheriff's Office and wildlife officials. Cox said after that, he gave Michael a stern talk about what he had done.
WKMG-TV in Orlando reported that Grandpa chewed him out as he treated the boy's minor wounds from the battle. When Florida Fish and Wildlife Conservation Commission officers arrived, they found the animal was "in pretty bad shape." Michael only had a few minor scratches on his hands and arms.
Officials gave the boy a stern talking to. If he'd been a little older, they said, they would have had to charge him with a felony. Considering that he's more than a year away from graduating from grade school, they just gave him a warning.
Michael's grandfather said he explained to his grandson that he should not have confronted the animal. In recent years, local alligators have eaten kids. Not so long ago at nearby Lone Cabbage Fish Camp on the road to Orlando, an 11-year-old boy was grabbed off the fish bank by gator and killed.
Wildlife officers said they are planning to release Michael's alligator back into the wild. Here's a local TV account of the incident.
FOX VIDEO: