If you are like me, then you know that the thing that's missing from your family portraits is the Lord Jesus Christ. And not just any Jesus, but a youngish white-dude Jesus with a clean complexion and a nicely trimmed beard. And a robe.
Well, you're in luck, because a photography studio in Utah now offers the holiest of props: a real, live Jesus to put in your portrait!
At Kay Paintings & Photography in Salt Lake City, the proprietor wants everyone to "feel the joy of seeing their family with Christ." So for a couple hundred bucks, 1-3 of your children can get an 11×14 photograph of them feeling joy with the King of Kings.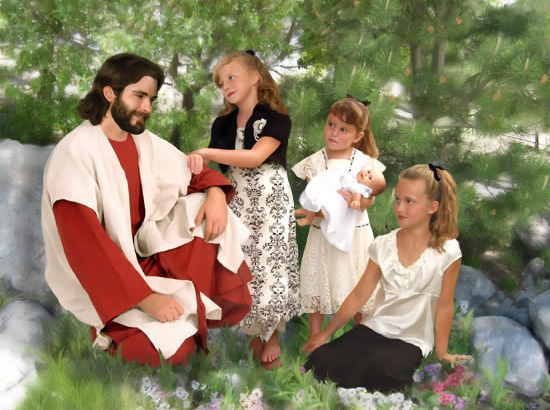 I am not making this up. But I wish I were. Click here to see more photographic examples from Kay Paintings & Photography.
[Thanks, Christian Nightmares, for alerting us to this praiseworthy photo package.]