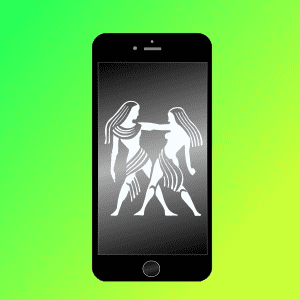 June 8
Venus enters Gemini
Hey everyone! Just moved into the new place and it's awesome! Feel free to drop by and see me and help me unpack! Love you all!
June 9
Venus semisquare Mars
Normally I find you attractive, but your lack of response to my messages is mildly annoying. Just mildly, though. Wanna come over?
June 12
Venus sesquiquadrate Saturn
Your unwillingness to help me get anything practical done here is mildly annoying — like with Mars. Only it's worse, because you're Saturn.
June 13
Venus semisextile Uranus
Thanks for being mostly helpful during the fifteen minutes you were here before you ran off chasing that ball of tinfoil you found!
June 13
Venus sextile Chiron
It was so great you came over to help today! Too bad we spent more time working through childhood trauma than unpacking…
June 16
Venus sesquiquadrate Pluto
You've been about as helpful so far as Saturn was a few days ago, but in you case I feel a lot more like punching someone. Jeez.
June 23
Venus opposite Jupiter
What a blast having you over to help! We kind of made a mess though… can you come back and help me clean up?
June 23
Venus quincunx Saturn
Okay, I know I was drunk because of Jupiter, but I should have been more clear before I passed out: It's UNPACK, not PACK. Now I have to start all over!
June 24
Venus square Neptune
Had a great day of mostly drinking (and not much unpacking) with you! You are my best friend. I love you, man. PS still drunk.
June 27
Venus quincunx Pluto
You think it's funny to ring my doorbell at 3 AM and run away? You think that's helpful? You make me so angry!
July 3
Venus enters Cancer
You guys (mostly) suck! Thanks for the (mostly) complete lack of help. I'm moving to a new place now. Don't worry about me texting you if you don't over to help. I'll just sulk instead.
Want to know how to work with the current and future energy to get maximum benefit? Feel free to write me about it!
CLICK HERE to find out how you can get a personalized, informative, life-changing consultation that will help you take charge of your life in the next year!
CLICK HERE to join the OH MY STARS Facebook Fan Page, and get exclusive content, an additional discount on a reading, and more material on blog entries!