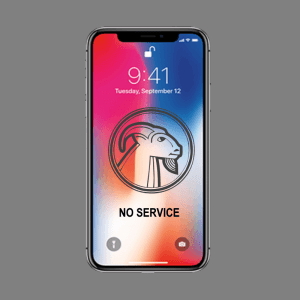 (SCENE: a large auditorium full of people anxiously awaiting a speaker. The stage is dark except for a single spotlight on the AphroditeCorp logo. The stage lights come up and company CEO VENUS enters, dressed in a black roll-neck sweater, khaki trousers, and running shoes. The crowd roars with tremendous applause.)
VENUS: Thank you everyone, thank you! So glad you could make it. I'm so happy to share with you today the news about our upcoming innovations, featuring improved functionality and durability!
(Audience applauds)
VENUS: As you know, we rule the market in many exceptional and important products. Everyone associates our brand with love and relationships and good times, and that remains Job One with us. Let me outline our upcoming new products and show you how we intend to maintain market dominance over Jupiter…
(Audience boos)
VENUS: … Which has been strongly positioned in Sagittarius and, frankly, has been getting most of the press lately. We start our release schedule with Venus sextile Neptune on February 17th —
(Audience applauds loudly)
VENUS: Thank you. This aspect is an absolute classic and we love releasing it in new and exciting forms whenever we can. Venus sextile Neptune harnesses what we call "higher octave technology," or as we like to call it, HOT. When the demonstrated properties of Venus are connected to next generation, leading edge dreamy qualities of Neptune wonderful things can happen in your love life!
(Audience goes wild with delight)
VENUS: And this year we are following it up the very next day, February 18th, with Venus conjunct Saturn!
(Muted, somewhat confused, applause)
VENUS: Now I know what you're thinking. Anything conjunct Saturn is rarely a market-pleaser. But we've determined that Venus sextile Neptune can benefit from the addition of Saturn, making the entire product more durable. But since we know that our market wants not just durable, but sexy…
(Audience hoots and hollers with delight)
VENUS: …we follow up on February 22nd with Venus conjunct Pluto!
(Audience falls silent)
VENUS: Hey, come on now, people! We all know our product is well-loved but a little weak willed. Venus conjunct Pluto will bring brand new functionality and impact to the everyday Venus users routine. It's the sort of thing that, for example, can help you deal directly with the issues surrounding an ex in a powerful manner. So on February 26th we have arranged for Venus conjunct the South Node, which can rapidly facilitate dealing with those issues around past loves.
(Audience is silent, except one attendee who applauds half-heartedly. That attendee quickly falls silent when he realizes he's the only one clapping.)
VENUS: Ooookay, so… if you're looking for something new and exciting, even if it's potentially a little risky and weird, March 1st we will be releasing Venus square Uranus.
(Audience applauds in a quiet and confused manner)
VENUS: And if you like it risky and weird — March 1st will also be the day I resign and Venus in Aquarius takes over the position of CEO.
(Audience looks around at each other even confusion)
VENUS: Oh fine. You know the people are going to keep buying our product anyway, whether it's comfortable for them or not. That's because with Venus, so often… the image is the product. And that, my friends, is excellent news for you shareholders.
(Audience, at first confused, begins to applaud until it builds to a deafening crescendo.)
Want to know how to work with the current and future energy to get maximum benefit? Feel free to write me about it!
CLICK HERE to find out how you can get a personalized, informative, life-changing consultation that will help you take charge of your life in the next year!
CLICK HERE to join the OH MY STARS Facebook Fan Page, and get exclusive content, an additional discount on a reading, and more material on blog entries!