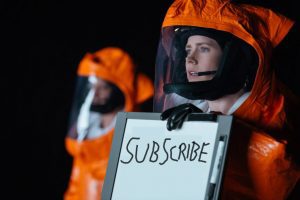 If there's one thing we can all agree on in these difficult and turbulent times, it's that we all like free stuff. I do what I can to help that way, with my blog here and the new Facebook Page and such. And yet I'm constantly asking myself: Is that enough? Can I do more to get people free stuff AND a discount on a consultation?
After much research and consideration, I have discovered that yes — there IS more I can do for you for free!
I'm pleased to announce the impending arrival of the Matthew Currie Astrology Newsletter, featuring content you won't find anywhere else. Signing up will also get you a discount on consultations — which also make a great Christmas present, just sayin' — and details on my upcoming regular horoscope blog.
That, and I'll also be letting you in on my Secret Project. You may have noticed that 2016 was, well… kind of crap. I've had enough of it, and I'll bet you have to. So, in 2017, I've decided to dedicate more of my energies to saving the world… and I'm going to start with you.
Yes, really.
CLICK HERE, FILL OUT THE FORM, AND AWAIT THE AWESOMENESS!