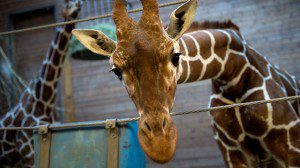 "Bureaucrat Conrad, you are technically correct — the best kind of correct!"
-Futurama
Organizations, like people, have birth charts. Those birth charts can have good transits and bad transits, good days and bad days, just like any individual. A birth chart is subject to transits: the positions of where the planets are now in relation to where they were when a person was born (or when an organization began) indicate the outside forces affecting that person or organization. There are also what are called "secondary progressions" that influence the events a birth chart experiences. If the transits are what the Universe is doing to you, then the secondary progressions are more like a preset clock of fate ticking away inside of you, unfolding as you age and shaping the events of your life. The interactions between the birth chart, transits, and secondary progressions are what an astrologer reads to see where you're at now, and what your future holds.
Some days can be triumphant, some days less so. And some days, a person's judgement or that of a larger organization can be clouded. On February 9th, 2014, the Copenhagen Zoo did something monumentally stupid. And — as is often the case with spectacular misjudgements, Neptune is to blame.
***
"Marius had a good home at the zoo for a year and a half. He lived, and now the lions are also happy and full."
-Mikkel Dahlqvist, Public Relations Consultant
By now you've probably heard the story of Marius the baby giraffe, who through no fault of his own was surplus to the purposes of the Copenhagen Zoo. Zoos, which are (among other things) tasked with the preservation of endangered species and educating the public about wildlife, had one too many giraffes on their hands. These giraffes are part of a relatively small gene pool at the Zoo, so they couldn't be allowed to breed. Other zoos offered to take the giraffe, but since the Copenhagen Zoo is a member of the European Association of Zoos and Aquaria, it would not release the giraffe to a zoo that could not guarantee the giraffe would be re-sold to another, less accredited facility. They didn't want to put the giraffe on contraceptives, because there could be side effects. And they couldn't simply sterilize the giraffe like you would a dog or cat because, um, well…
You know, I don't know why they didn't do that. I guess the zoo's Scientific Director Bengt Holst just decided it would be best to shoot a baby giraffe, cut it up in front of a group of children as an "educational experience," and feed it to the zoo's lions.
Sure, I guess that makes sense.
***
"We know that many are angry about the euthanization of a giraffe in Copenhagen Zoo today. But we would like to stress, that we do not consider it cruelty to animals to first euthanize a giraffe and then feed it to the lions. Lions are predators and thus they eat meat. In this case the lions were fed a giraffe, which lions also eat in nature. If we hadn't fed them with the giraffe, they would have had to be fed with the meat of some other animal, which would have been put down instead. This is how it is. Meat comes from animals. In this case we know that the meat comes from an animal, who has led a good life."
-from the Copenhagen Zoo's Facebook Page
The Copenhagen Zoo was "born" on September 20th, 1859, time unknown, in Copenhagen, Denmark. For the most part, it has functioned well and efficiently and without too much controversy. But at 10 AM on February 9th, a unique confluence of astrological factors came together, such that an otherwise bright group of people did something spectacularly thoughtless. How could this happen?
By "birth," the Copenhagen Zoo has Sun in Virgo and Moon in Cancer… which is a pretty ideal combination when it comes to caring for animals. And yet by Secondary Progression, it has a Sun and Moon conjunction at 2-3 degrees Pisces — exactly conjunct the point where Mercury (communications and logic) turned retrograde, and conjunct Neptune (which makes everything fuzzy and unclear). Furthermore, the New Moon of February 2nd was square the Zoo's Pluto, indicating a month where issues of death might come to the forefront. And given that transiting Venus and Pluto are trine the Zoo's natal Mercury in Virgo, which is the ruler of the Zoo's Sun, Venus, and Mars, the Zoo is apparently feeling pretty good about what it's done.
So there you have it. Everyone did their job, everyone did what was right, and everyone did what was perfectly logical and justified. The astrology hummed along like clockwork, and Marius was chopped up and thrown to the lions.
I love astrology because it makes sense. Life, however? That's not always so sensible.
Just in time for Valentine's… the Astrology Love Life Repair Workshop! Details HERE…

Questions about your birth chart, or astrology in general? Write me… I've got answers!
CLICK HERE to join the Oh My Stars Facebook Fan Page, and get exclusive content, a discount on a reading,additional material on each blog entry as it comes out, AND a free e-book!