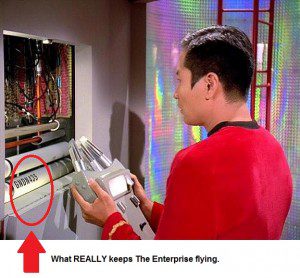 (DISCLAIMER: Although I intend to teach a lesson in this blog entry about the most efficient use of a Void of Course Moon, there is no guarantee you will find it useful. This blog entry was written and posted while the Moon was Void of Course for an entire work day. Thus, if it doesn't work for you, don't blame me, pal… the Moon was Void of Course.)
When the Moon is Void of Course (a concept I explain in more detail HERE), undertaking new actions or finishing old tasks is not recommended. The Void of Course is one of those times when things tend not to turn out right or on time or on budget. We all know from personal experience that such times exist, but astrology can actually tell us when those times will be and how to avoid them. This is one of the single most useful and practical concepts in predictive astrology, and one that I will be teaching more about during my online course about predictive Astrology.
Just because the Void is a bad time to get anything done doesn't make it useless, though. In fact, the Void of Course Moon (once understood properly) can be one of the most powerful and practical concepts in astrology.
***
There is an obscure, little-known secret about the original Star Trek that even many hardcore fans of the series (you know, the people who can quote the dialog verbatim and tell you the the whole back story behind minor background characters who don't even have names) don't know: many of the tubes and pipes seen in the background of the ship were labelled "GNDN," which is short for "Goes Nowhere, Does Nothing."
There's absolutely nothing wrong with that sort of thing as far as I'm concerned. Little background details like tubes that go nowhere and do nothing lend authenticity to works of fiction… and they work like that in real life too. What's that nick-knack on your supervisor's desk? Why is that First Aid poster in the supply closet where no one can see it? Wouldn't it be a bit strange to be hovering all day long in the supply closet reading up on CPR anyway? Don't you have work to do?
Well, of course you have work to do. You are An Important Cog in a Very Important Machine, and laziness is not to be tolerated. Except of course — you aren't a carpenter ant. You aren't a robot. You are a thinking and complex individual being, an elite member of one of the smartest species in the whole Alpha Quadrant of the galaxy.
Intelligence requires Down Time. There is little point to having Intelligence if you don't use it, and the directionless, wool-gathering, skylarking nature of Down Time is absolutely vital to the creation of new concepts and the intelligent execution of your plans. All work and no play makes Jack a dull boy… and a terrible employee and an unwise voter and a lousy mate, while we're at it.
Use the Void of Course Moon as your permission slip from The Cosmos to do nothing in particular, and your life will be a better, smarter, more efficient place.
***
Please feel free to refer to this article whenever you are at work and the Moon is Void of Course. If your Supervisor catches you at it, feel free to point out to him or her that you aren't merely killing time reading astrology articles online: you are becoming a better, smarter, and more efficient employee because of it.
And hey, since you're just killing time improving yourself anyway, why not CLICK HERE to join the Oh My Stars Facebook Fan Page, and get exclusive content, a discount on a reading, AND a free e-book? This will clearly stamp you as Senior Management Material and impress your friends and co-workers to no end.
Worst-case scenario: introduce your Supervisor to the concept of Wu Wei, which is the Taoist term for "Doing by not-doing." Since Taoism is a religion, you can explain to your Supervisor with a serious look that discrimination based on religion is legally actionable. Then after a weighty and meaningful pause, laugh it off and point out that since the Moon is Void of Course, nothing is likely to come of it anyway, but he or she should probably take you out to lunch some time anyway just to be safe.
Now, if you will all excuse me, it's time for my nap. But first, a message for your Supervisor, who refuses to understand that perfectly good reason why you aren't being particularly productive right now:
"Out west near Hawtch-Hawtch there's a Hawtch-Hawtcher bee watcher, his job is to watch. Is to keep both his eyes on the lazy town bee, a bee that is watched will work harder you see. So he watched and he watched, but in spite of his watch that bee didn't work any harder not mawtch. So then somebody said "Our old bee-watching man just isn't bee watching as hard as he can, he ought to be watched by another Hawtch-Hawtcher! The thing that we need is a bee-watcher-watcher!". Well, the bee-watcher-watcher watched the bee-watcher. He didn't watch well so another Hawtch-Hawtcher had to come in as a watch-watcher-watcher! And now all the Hawtchers who live in Hawtch-Hawtch are watching on watch watcher watchering watch, watch watching the watcher who's watching that bee. You're not a Hawtch-Watcher you're lucky you see!"
-Dr. Seuss, Did I Ever Tell You How Lucky You Are?