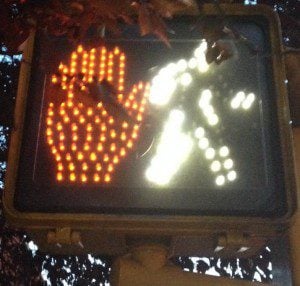 Astrology should be more than "entertaining"… it should also be useful. Few concepts in astrology are as useful as the Void Of Course (VOC) Moon when it comes to getting real, practical results.
WELL THEN, SIGN ME UP FOR THIS VOID OF COURSE MOON THINGY!
It's not something you can sign up for. A VOC Moon is an indicator of how to time your actions for maximum effectiveness.
SO WHAT IS IT, AND CAN I SKIP THE NEXT THREE PARAGRAPHS IF I DON'T LIKE TECHNICAL DETAILS?
Sure. In astrology, planets relate to each other by what we call "aspects." An aspect is when two planets are separated by a specific number of degrees. There are five "major" aspects: the conjunction (0 degrees), sextile (60 degrees), square (90 degrees), trine (120 degrees), and the opposition (180 degrees), plus a whole bunch of "minor" aspects that we don't need to worry about right now.
The Moon is the fastest moving body in the sky that astrologers use. If the Moon is at 25 degrees Aries and Mercury is two Signs away at 25 degrees Gemini, that's exactly 60 degrees apart… or as we astrologers say, "a perfect Moon-Mercury sextile." If Mercury is at 25 degrees Gemini but the Moon is at, say, 23 degrees Aries, we call that an "approaching Moon-Mercury sextile," because within a couple of hours the Moon will have moved to exactly 25 degrees Aries, thuis "perfecting" the aspect.
However: if the Moon in this case is at 26 degrees Aries, and there are no other planets higher in degree than the Moon, the Moon is said to be "void of course": it will not "perfect" any aspects to any other planets before it leaves the Sign that it's in.
DID I MISS MUCH? I WENT TO MAKE MYSELF A SANDWICH. IS CLASS OVER NOW?
Yes, that's nice, and not yet.
Any action you start taking during a VOC Moon is much less likely, all else being equal, to turn out the way you planned. Appointments made during a VOC Moon are more likely to need re-scheduling, or the results of the appointment may be a letdown, or will somehow come out wonky.
HOW OFTEN DOES THIS HAPPEN?
About every two and a half days. Depending on where the planets are at any given time, it can last anywhere from a few seconds to over a whole day in length.
SO SHOULD I SIMPLY LIE STILL AND DO NOTHING WHENEVER A VOC MOON HAPPENS?
If you can afford to live that way, you need to hire me as your full-time astrologer immediately. Other than that, no. But if you know when the VOC Moon is happening, you can plan around it and/or maximize the use of your time. For example, it may not be a good time to cut a deal to buy a car… but it's a good time to research what's available in your price range, safety records, and even to think about whether or not you really need a new car right now anyway.
YES, AVOIDING BAD OUTCOMES IS GREAT, BUT HOW DO I PROFIT FROM A VOID OF COURSE MOON?
There's no problem with continuing to work on things already in progress during a VOC… just avoid starting or finishing major new projects during that time. In fact, the VOC Moon can be a good time to pause and reflect on what you're doing before you continue. For example, I wrote this blog during a Void Of Course, but didn't post it until after it was done. It gave me time to proofread and clarify it.
And you know — sometimes a little downtime and quiet reflection can lead to better results.
HOW DO I KNOW WHEN THE MOON IS VOID?
You could become an astrologer, or buy some really expensive software… or you could just bookmark my blog and come back at the first of every month, when I'll be presenting the Monthly Moon Forecast and I'll do all the work for you!