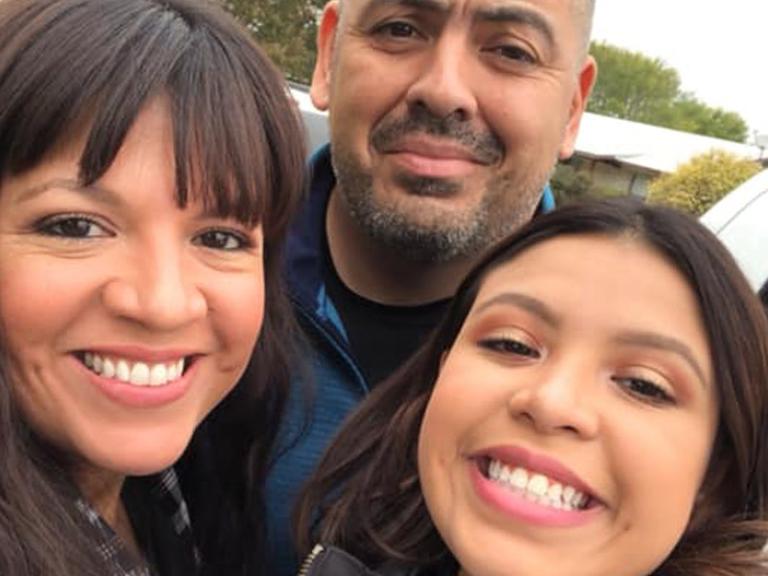 Heartbreak and questions abound as more details come to light about the time between police arriving at Robb Elementary School in Uvalde and the neutralizing of the shooter. During a Texas Senate hearing Tuesday, Col. Steven McCraw, the director of the state Department of Public Safety (DPS), revealed that an Uvalde officer, Ruben Ruiz, was disarmed and detained after he tried to enter the school and save his wife.
Ruiz, an Uvalde Consolidated Independent School District officer, had arrived at the school after receiving a call from his wife saying that she had been shot and was "dying." However, after entering the school hallway, he was detained by other officers, his gun was taken away, and he was escorted from the premises. His wife, Eva Mireles, was one of two teachers killed in the attack along with 19 students. Her daughter wrote a moving tribute to her mother on Facebook, saying, "Mom, you are a hero. I keep telling myself that this isn't real. I just want to hear your voice…"
This is just one of the many incidents that have brought the police response, particularly the decisions of the school district police chief Pete Arredondo, under intense scrutiny. There are currently three investigations ongoing regarding the police response. Recently released footage and an updated timeline have shown that nine officers, at least two of which were armed with rifles, were inside the school within 3 minutes of the gunman entering the school. By 11:52, nineteen minutes after the gunman had entered the school, additional officers had entered the school with the first ballistic shield, followed by two more shields shortly after noon. Even with increased tactical support and manpower, Arredondo did not send in officers to confront the gunman for over an hour. The delay was originally blamed on officers waiting for keys to unlock a door. However, there are now reports that the door in question was never locked and it is unclear if any officers checked to see if they could even open it. McCraw called the response an "abject failure" during Tuesday's hearing.
McCraw's testimony further detailed a chaotic and confused scene, with many officers unsure of who was in charge and some receiving information that the gunman was detained even while students from within the school were calling 911 for help. State Senator Juan "Chuy" Hinojosa criticized Col. McCraw during the hearing and wondered why DPS didn't take command when Arredondo hesitated, saying, "When you go into this kind of situation, lives are at stake. Within 5 to 10 minutes, you know what's going on. You know that whoever is in charge is not making the right decisions. You got to take over and take command of the situation." McCraw responded that the on-scene commander is "the ranking official who has jurisdiction." It can only be hoped that the ongoing investigations will be able to hold people accountable and will open discussions from having such critical mistakes being repeated.
Cecilia Buchanan is first a follower of Christ, wife to her wonderful husband, and blessed mother of three beautiful girls. She is an avid Inklings nerd and would spend all day reading if she could. She has a passion for writing about Christian living and culture, homeschooling, and adoption.