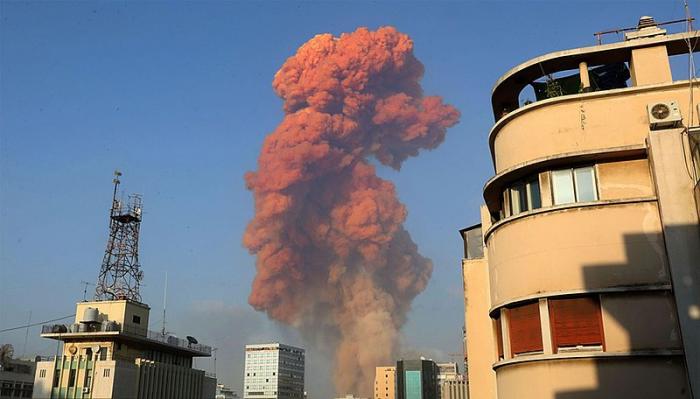 A Lebanese Catholic priest calls on believers around the world to pray for the people of his country following two explosions in Beirut that left dozens dead and thousands injured.
"We ask your nation to carry Lebanon in its hearts at this difficult stage, and we place great trust in you and in your prayers, and that the Lord will protect Lebanon from evil through your prayers," Fr. Miled el-Skayyem said in a statement to EWTN News.
"We are currently going through a difficult phase in Lebanon, as you can see on TV and the news," the priest said.
Raymond Nader, a Maronite Catholic living in Lebanon, also called on believers to pray for the country.
"I just ask for prayers now from everyone around the world. We badly need prayers," Nader told Catholic News Agency.
Following the horrific explosions, the hashtags #PrayforLebanon and #PrayforBeirut began trending on social media.
The iconic Pyramids in Egypt and the Burj Khalifa in Dubai were also lit up with Lebanon's flag in solidarity with the victims of the explosion.
Videos show smoke billowing from a fire, then a mushroom cloud following the blast at the city's port.
Officials are blaming highly explosive materials stored in a warehouse for six years.
An investigation is underway to find the exact trigger for the explosion. Lebanon's Supreme Defense Council said those responsible would face the "maximum punishment" possible.