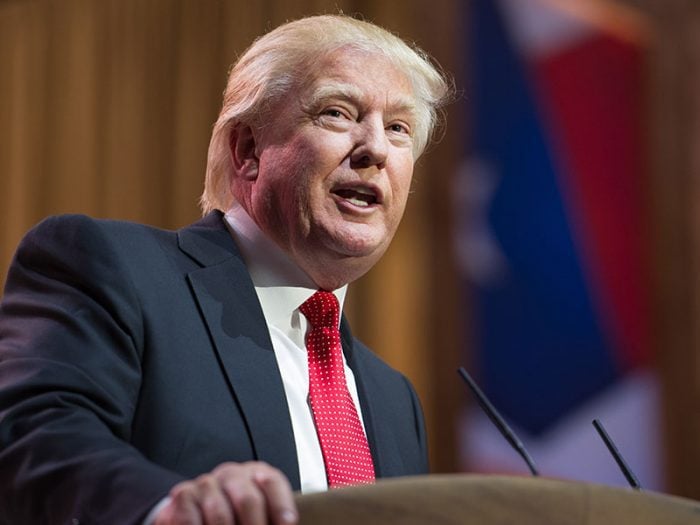 In a recent interview with CBN, President Trump was asked if he believes God appointed him for the presidency, a claim that some evangelicals and political figures have made since the 2016 election.
CBN News Political analyst David Brody covered several topics with the president, including his support of evangelicals and claims by some that he was chosen by God "for such a time as this."
Brody directly mentioned former White House Press Secretary Sarah Huckabee Sanders and U.S. Secretary of State Mike Pompeo's previous assertions that God put Trump in the White House. He asked the president if he believed those statements were true.
While he did not directly respond to the question, he did mention that Dr. Ben Carson had made a similar assertion when he was running against him in the 2016 election.
"And [Ben] said to me, 'you know, you're gonna win,'" Trump said. "I said, 'Ben, I'm running against you. What are you telling me?' He said, 'you're going to win because God put you here for this occasion.'"
"I said, 'what a lovely thing to say.' That was the first one that I heard from Ben Carson. And it was during the campaign, I was running against him, and he was saying, I'm gonna win. He's a very high-quality guy. He's done a great job in the administration." Trump said.
When Brody brought up the claim again about Trump being ordained by God, he responded, "I almost don't even want to think about it. Because you know what, all I'm gonna do is, I hope it's true."
"All I'm going to do is I'm going to do my best. And part of what I'm doing my best one is for the religious community beyond evangelical, evangelicals a very big part is very important to me," Trump added.
The president then mentioned his gratitude for having the support of the late evangelist Billy Graham.
"I was so honored when Franklin Graham said that his father voted for me. And that was something that Billy Graham has never announced, who he was voting for," Trump said.
"But Franklin Graham said his father voted for me. He went public with it. As you know, to me, that was a big moment because I have such respect for Franklin and for the family, and Billy Graham is really great," he added.
Do you believe God appointed Trump for the presidency?